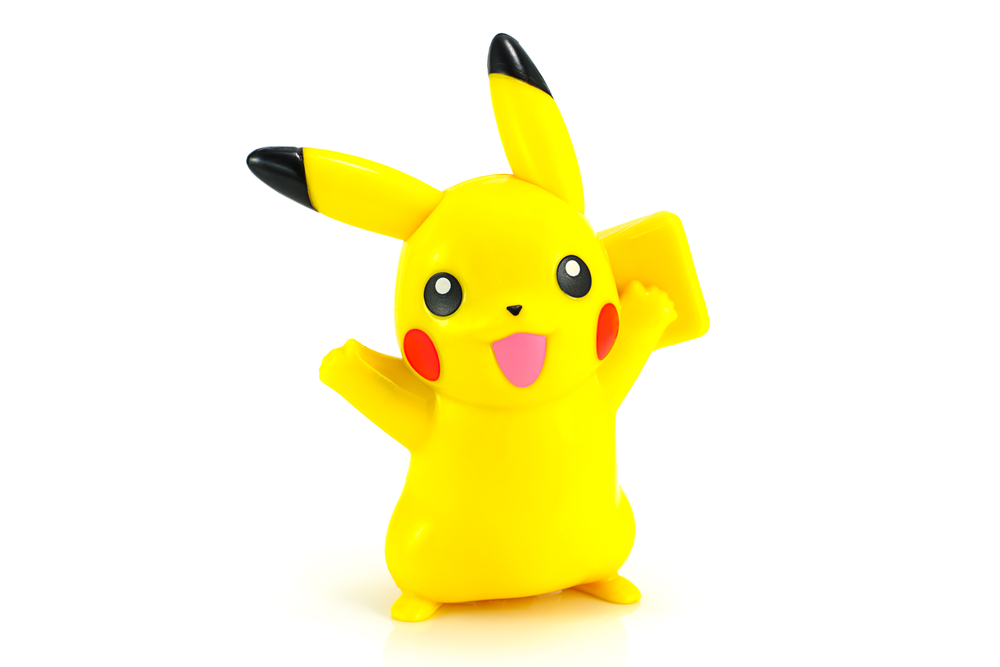 Our first issue was published July 1, 1999. For our tenth anniversary, we had our intern Steven Gray –who's now a famous photographer–work up a list of news and trends from 1999. I've added my own updates
---
When the IN debuted in the last year of the 20th century, school vouchers, a second Pensacola Bay Bridge, Portofino and fears of Y2K dominated the local news. The shootings at Columbine High School made school security across the country a top priority. Your kids or younger brothers and sisters were playing with Pokemon cards at Books-A-Million. Britney Spears made Catholic school girl uniforms popular with her video for "Baby, One More Time."
And everyone was shocked by the ending of "The Sixth Sense," although a few still maintain that they were never fooled. Yeah, right. 
---
LOCAL NEWS
Y2K HYSTERIA
The big news story for 1999 is Y2K. Everyone is worried that computers around the world would shutdown on Jan. 1, 2000.  Update: We survived.
TWO BAY BRIDGES
In July 1999, five area governments form a transportation authority to build an additional $170 million, four-lane toll bridge to relieve traffic on the overburdened 39-year-old Pensacola Bay Bridge.  Update: Two decades later, a wider bridge is being built without a toll, thanks to the help of former Florida Senate President Don Gaetz.
SCHOOL VOUCHERS
The school year opens with 84 Dixon, Bibbs students applying for vouchers to escape their failing schools and attend area private schools. Update: Dixon and Bibbs were later closed, and a more robust voucher program was approved by the Florida Legislature this year.

POKEMON CRAZE
The cute, battling monsters, based on a Japanese cartoon, are released as a card game and soar in popularity. Almost 100 children fill Books-A-Million on Saturdays to play the game and trade cards. Update: Pokemon GO would capture Pensacola's imagination in 2016.
PORTOFINO WINS
Escambia County Judge Michael Jones denies the appeal against the Portofino Condominium project, leaving a pending environmental permit from the U.S. Army Corps of Engineers as the only hurdle before construction can begin. Update: Another tower is in the works.
---
NATIONAL NEWS
U.S. Senate acquits President Bill Clinton in impeachment trial.
Students Eric Harris and Dylan Klebold storm Columbine High School in Littleton, CO, killing twelve other students and a teacher, then themselves.
John F. Kennedy Jr., his wife and sister-in-law are lost at sea when a plane he was piloting disappears near Martha's Vineyard.
Texas Governor George W. Bush announces he will seek the Republican Party nomination for President of the United States. Update: He won.
---
TOP GROSSING MOVIES
Star Wars: The Phantom Menace
The Sixth Sense
Toy Story 2
Austin Powers: The Spy Who Shagged Me
The Matrix
MUSIC-TOP BILLBOARD SINGLES
Believe, Cher
No Scrubs, TLC
Angel of Mine, Monica
Heartbreak Hotel, Whitney Houston
Baby One More Time, Britney Spears
TELEVISION-RANKED BY RATINGS
Who Wants To Be A Millionaire?       
ER      
Friends     
Monday Night Football
Frasier