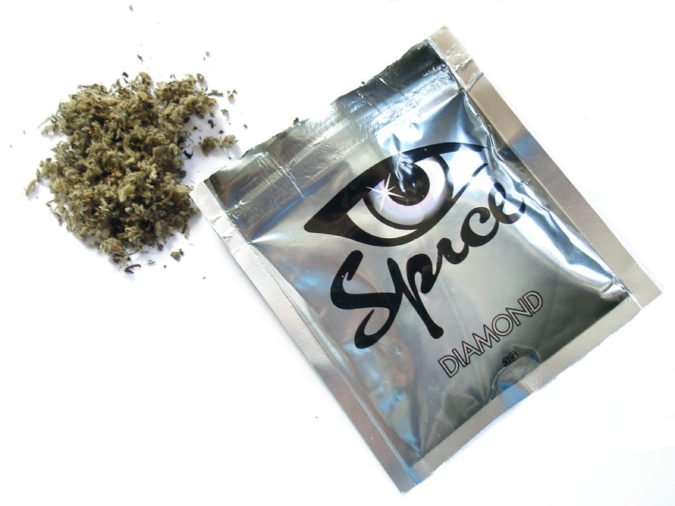 On Wednesday, July 3, Burton Ritchie, former owner of The Psychedelic Shack, and Benjamin Galecki, former Pensacon CEO and Pensacola chamber board member, were convicted of 24 counts related to the manufacture of synthetic cannabinoids (commonly referred to as "spice") by a Nevada federal jury.
According to the evidence presented during the 10-day trial, Ritchie and Galecki, committed these crimes in the District of Nevada, from March 21—July 25, 2012. Specifically, the evidence showed that the pair were the owners and managers of Zencense Incenseworks, a company that manufactured smokable synthethic spice and marketed their products as "potpourri," "incense," and "aromatherapy."
According to a state released by U.S. Attorney's Office, the evidence showed that Ritchie and Galcki rented a warehouse in Las Vegas for the sole purpose of manufacturing spice products which contained the dangerous chemical XLR-11, which the jury found to be a controlled substance analogue. They ordered XLR-11 from chemical suppliers in China and Hong Kong.
At the Las Vegas warehouse, a Zencense employee mixed the XLR-11 with acetone, liquid flavoring and applied the chemical mixture to dried plant material. The warehouse employee mailed the compounded spice in draw string garbage bags to Ritchie and Galecki in Pensacola, where other workers placed the spice into small retail bags.
The defendants sold their products with suggestive brand names including, "Bizarro," "Orgazmo," "Headhunter," and "Defcon 5 Total Annihilation," to smoke shops across the United States. From June 1- July 25, 2012, Ritchie and Galecki were responsible for manufacturing and distributing approximately 4,000 pounds of spice and grossed more than $1.6 million dollars in sales.
The minimum penalty for a continuing criminal enterprise is 20 years' imprisonment and a maximum penalty of life imprisonment. The penalties for the controlled substance analogue, wire fraud, mail fraud, and six money laundering counts each carry a maximum of 20 years' imprisonment.
The Nevada trial was the third for the two men. Their first trial in 2016 ended with a hung jury. Their 2017 conviction was vacated on appeal last year.