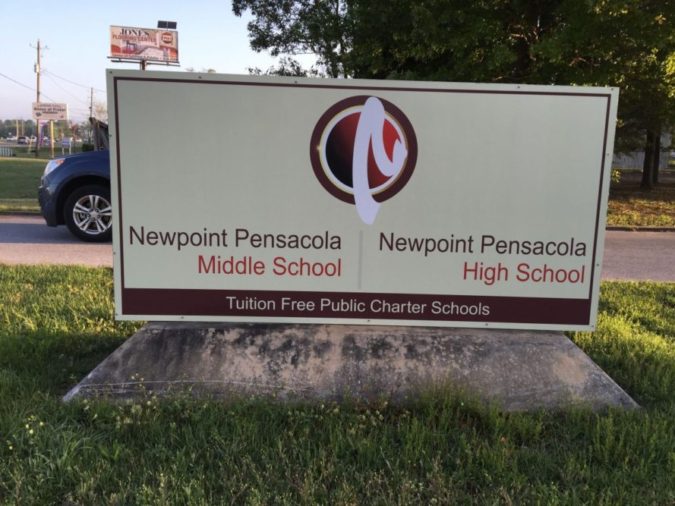 A convicted accomplice in the scheme to steal education dollars in the biggest charter school scandal in the state of Florida faces a resentencing trial after the First District Court of Appeal reversed a lighter sentence.
Steven Kunkemoeller was convicted of racketeering and organized fraud. His businesses overcharged and submitted fictitious invoices to Newpoint in Pensacola and other charter school owned by Marcus May for the costs of goods and services, then remitted hundreds of thousands of dollars to Kunkemoeller, May, and the companies owned by them. Inweekly first broke the story in the spring of 2015.
Kunkemoeller was originally sentenced to his Criminal Punishment Code Scoresheet's lowest permissible prison sentence, a term of 55.5 months, followed by 10 years of probation. After the original sentence was affirmed on appeal, Kunkemoeller filed a motion for modification requesting a downward departure sentence. At the hearing, his attorneys argued several mitigating factors including his settlement payments in a civil case, remorse, relative culpability, and that he is unlikely to commit another crime. The state argued there was no legal basis or competent, substantial evidence to support a downward departure.
The trial court resentenced Kunkemoeller to concurrent one- year terms of imprisonment followed by nine years of probation. The court identified six grounds for departure including that: (1) the need for restitution outweighed the need for imprisonment; (2) Kunkemoeller was a relatively minor participant in the criminal conduct; (3) Kunkemoeller's relative culpability was substantially less than Marcus May's; (4) Kunkemoeller's contrition and concrete remedial actions show he is unlikely to commit another crime; (5) Kunkemoeller's past and future payment of restitution serves as a non-statutory basis for departure under section 921.185, Florida Statutes (2018); and (6) Kunkemoeller has become an asset to his community.
The three-judge panel was unanimous in its decision.
"The grounds relied on by the trial court to impose a downward departure sentence were either legally insufficient or not supported by competent, substantial evidence," wrote Judge Robert Long. "We therefore reverse Kunkemoeller's sentence and remand for the trial court to impose a sentence within the guideline range."