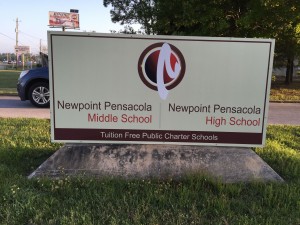 State Attorney Bill Eddins and Superintendent of Schools Malcolm Thomas announced today that Christopher David Fowler, a teacher at Newpoint Pensaccola, has been arrested on four misdemeanor charges for violating Florida's Test Administration and Security Law. Each charge constitutes a first degree misdemeanor punishable by up to one year in county jail.
These charges resulted from a joint investigation by investigators from the Office of the State Attorney and the Escambia County School District regarding Newpoint School Pensacola. Fowler was a teacher at the school and it is alleged that he illegally assisted students during an end of course assessment test. Fowler is scheduled to be arraigned on June 22.
The investigation regarding other allegations concerning Newpoint School is continuing at this time, according to the press release.