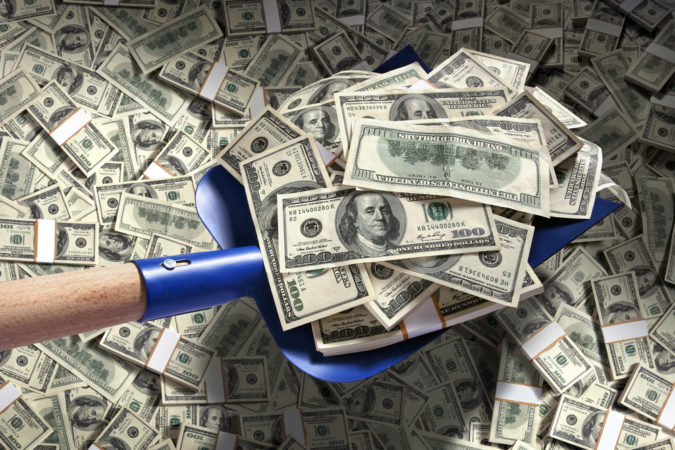 Last year, Marcus May, the founder of Newpoint Education Partners, was convicted of stealing over $5.2 million through a complicated scheme involving Newpoint-managed charter schools in Escambia, Bay, Broward, Duval, Hillsborough, Holmes and Pinellas counties.
At the Newpoint founder's sentencing, Judge Tom Dannheisser said the crime in Escambia County could have been avoided if the Escambia County School District had dedicated the effort "upfront to provide basic rudimentary checks and balances."
May's pattern of fraud was on a "massive and pervasive scale," according to the judge.
"…ranging from hundreds of thousands of blatant criminal kickbacks to dollars and pennies of lunch money from children–all enabled by the complicity of vendors and the shocking negligence and malfeasance of numerous public officials in this state, who demonstrated a callous disregard for their fiduciary duty to safeguard the public funds."

Judge Tom Dannheisser
---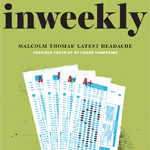 The State Attorney's Office investigation began in April 2015 after Inweekly broke the news that Escambia County School District's award-winning charter high school wasn't as it seemed.
Then-School Board Member Jeff Bergosh told us that Superintendent Thomas had known of several of the allegations of altered grades, cheating on tests, harassment and mismanagement for months but had failed to act.
Thomas was not charged with malfeasance. He did direct his staff to help the SAO with its investigation. However, Judge Dannheisser blistered the school district when he sentenced May to 20 years in prison.
According to the transcript of May's sentencing, the judge pointed out while district employees testified that they had limited ability to monitor the finances of the Newpoint charter schools, Florida statutes state the district shall monitor the revenue and expenditures of the charter school and can request any additional information.
"Their hands were not tied by the law," said Judge Dannheisser.
"There was evidence that the local school district, after even experiencing a previous massive financial fraud with the charter school, continued to grant millions of dollars in public funds to charter schools with next to no oversight," said the judge.
"This is despite the fact that the district had a brilliant internal auditor and fraud expert who testified in this trial meticulously and expertly spent hundreds, if not probably thousands of hours, tracing and reconstructing records after the fact to determine the nature of the fraud."
"It appears clear that if the district had dedicated five percent of that effort upfront to provide basic rudimentary checks and balances that none of this would have been likely to happen."

Judge Dannheisser
The judge charged that all districts had failed to monitor expenditures, check basic checking account structures, provide meaningful training to the nonprofit charter schools, and conduct meaningful inventory of public-funded purchases until the scheme collapsed on itself.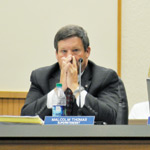 Marcus May's scheme depended on "multiple governmental bureaucracies that were willing to hand out millions of taxpayer dollars, and who would never bother so much as to hardly lift a finger to detect the larceny."
Dannheisser said, "He knew that the bank guards were asleep, so he walked right into the vaults and helped himself to the millions."
"In fact, if his greed was not so enormous, he might still be getting away with his actions."

Judge Dannheisser , referring to Marcus May
Read transcript.
---
Race and Oversight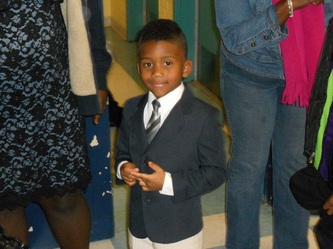 What is strange about the Newpoint case is Superintendent Thomas didn't hesitate to dig into deeper into the financial operations of another charter school whose students were primarily African American.
Four years before we uncovered the shenanigans at Newpoint, the superintendent met monthly with A.A. Dixon Charter School leaders and reviewed their finances personally.
The school board eventually took away Dixon's charter because it was $100K in debt, but a substantial part of the debt was due to the district withholding $70,000 from Dixon during the previous school year. The board also chose to overlook the school was set to receive a $100,000 grant from the state. Dixon became a private school the following year.
Newpoint got a pass, until State Attorney's Office got involved in April 2015.
Dixon's students were primarily African-American, Newpoint white. Did race play a factor in how Thomas treated Newpoint?