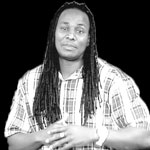 The summer of 2013 was too hot and too long for the Escambia County Sheriff's Office. The shooting of unarmed Roy Middleton in the driveway of his mother's house and the fatal shooting of two dogs at another residence put Sheriff David Morgan and his troops under intense scrutiny.
When a Pensacola High student was killed by a stray bullet, Morgan held a joint press conference with Mayor Ashton Hayward, County Commissioner Lumon May, State Attorney Bill Eddins and Superintendent Malcolm Thomas. In his unconventional style, the sheriff opened the press conference, "Let me start by saying something to the black community, I love you and care deeply about you."
That press conference was a turning point for Morgan and his relationship with the African-American community. Read more.