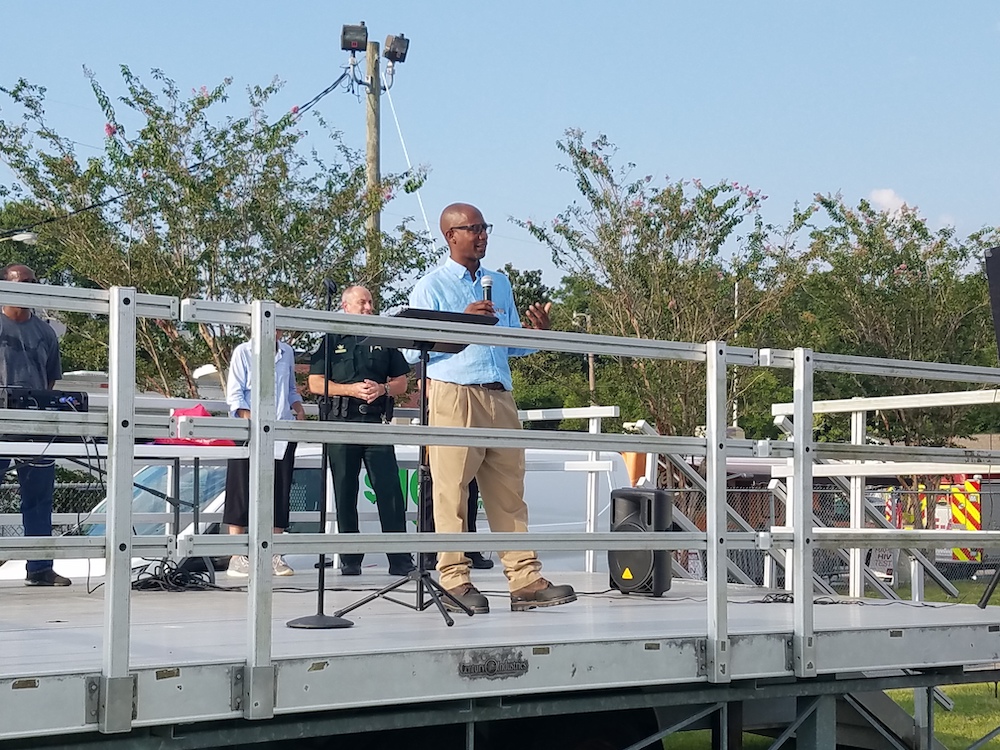 The Pensacola Police Department and Escambia County Sheriff's Office, along with Escambia County Fire Rescue, Escambia County EMS, Community Drug & Alcohol Council Inc, City of Pensacola Parks and Recreation, and Academy Sports + Outdoors hosted National Night Out Tuesday night at Legion Field in Pensacola, handing out school supplies at the Theophalis May Community Center.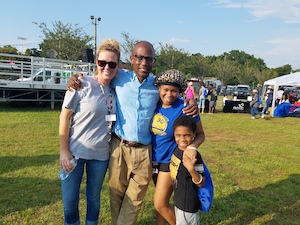 Escambia County Commission Chairman Lumon May said it was a great opportunity for come together.
"We can show how we can collaborate, communicate, educate and help each other. It builds relationships.," said May. "I think children, particularly in the urban core, should have relationships with law enforcement. But more importantly, law enforcement should have a relationship with children. So, I'm excited about being here."
Commissioner May joined Mayor Grover Robinson, Escambia County Chief Deputy Chip Simmons and Pensacola Police Captain Chuck Mallett in welcoming the crowd, which also included Pensacola City Councilwoman Jewel Cannada-Wynn and Councilman P.C. Wu.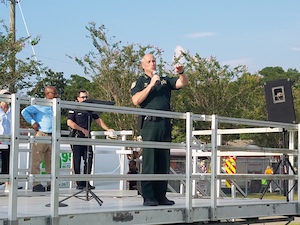 National Night Out (NNO) was created to heighten crime and drug prevention awareness; generate support for and participation in local anti-crime efforts; strengthen neighborhood spirit and police-community partnerships; and send a message to criminals letting them know neighborhoods are organized and fighting back. Over the years, National Night Out has been a great way for family, friends and neighbors to stand together to promote healthy lifestyles and safer neighborhoods. The celebration at Legion Field included free refreshments, music and plenty of activities for kids.