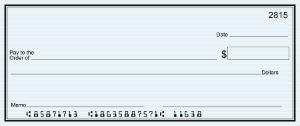 The Payroll Tax Cut, which reduced your share of payroll taxes by 2 percent and increased your net pay, expired on Dec. 31, 2012 and was not renewed by Congress.
I'm told that there are bills currently being considered in Congress that may change this but until the lawmakers act to further extend the cut, your employer will withhold FICA based on 6.2% with paychecks beginning in January 2013.
The 2013 FICA tax rate, which is the combined Social Security tax rate of 6.2% and the Medicare tax rate of 1.45%, will be 7.65% for 2013 up to the social security wage base.
If you make $10/hour, your net pay will be $8 less on a 40-hour work week.
As far as Federal Income Tax Withholding, the IRS hasn't issued the 2013 federal withholding tax tables. The IRS has instructed employers to not change anything with regard to withholding; to use the same withholding tables that have been used for 2012.