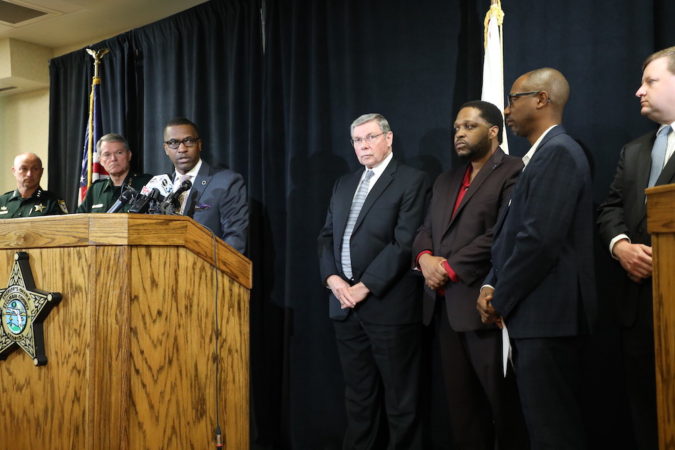 Escambia County and the Escambia County Sheriff's Office hold its first Clean Sweep in the Montclair area in April, according to Clara Long, the county's Interim Neighborhood & Human Services Department Director.
Last month, Commissioner Lumon May and Sheriff David Morgan held a joint press conference on the rise of gun violence in our community and announced the return of Operation Clean Sweep. Since the announcement, Long has been working out the details with Chief Deputy Chip Simmons and Major Andy Hobbs.
Commissioner Robert Bender attended the presser to show his support for his fellow commissioner and the sheriff. At the agenda review on March 5, he pointed out what he learned about gun violence at the recent National Conference of Counties' Legislative Conference.
"It is all over the country that they are seeing more violent crime, that they are seeing this type of behavior throughout the country-so we are not unique," said Bender. "I just want to thank you Commissioner May for taking the leadership on that again, meeting with the sheriff and getting all the stakeholders there to come together along with the community to to say that as a community and as a board, we're not going to support this behavior."