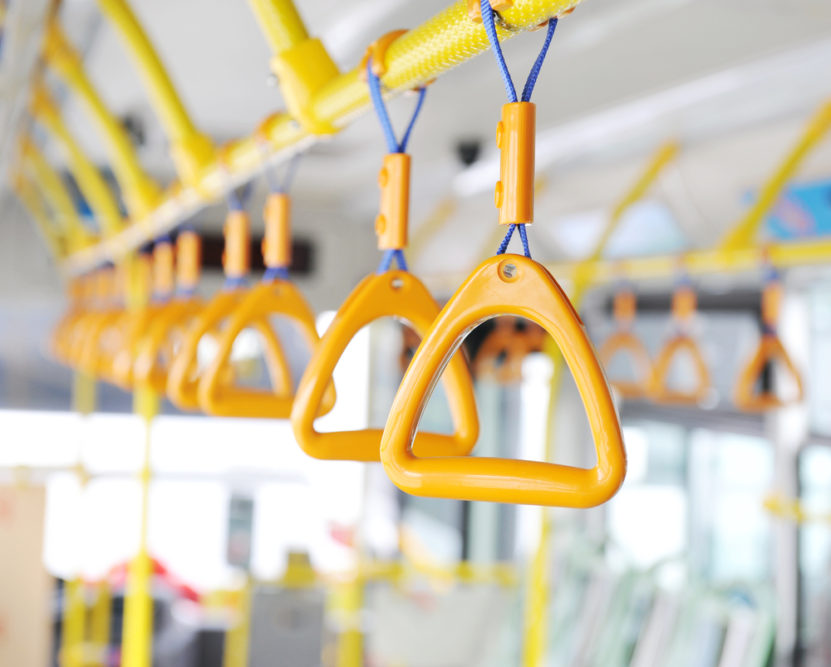 Amalgamated Transit Union Local 1395 had a huge turnout for its town hall at Pensacola State College. The head count was 430 bus riders, drivers and those who believe that mass transit is critical to the growth of the community. Of those attendees, about one of five was from the district of Commissioner Doug Underhill, who has targeted the bus system for cuts.
The first 30 minutes of the town hall held in the WSRE Amos Performance Studio were broadcast live on News Talk 1370 WCOA's "Pensacola Speaks." The event opened with a brief panel discussion regarding the importance of ECAT. The panel included Rev. H.K. Matthews, Escambia County Commissioner Lumon May, Pensacola Councilwoman Sherri Myers, community activist Ellison Bennett, attorney Scott Remington, and pastors Larry Watson, Jr. of Englewood Baptist Church, Lonnie Wesley of Greater Little Rock Baptist Church and LuTimothy May of Friendship Missionary Baptist Church.
Commissioner May said he was there to show his support for those who depend on mass transit. To avoid any appearance of violating the Florida Sunshine Law, he did not discuss any of Commissioner Underhill's proposals and went to sit in the audience to hear from the public. Commissioner Steven Barry also attended the event as a member of the audience.
Barry and May attended over the objection of County Attorney Alison Rogers. ATU Local 1395 in June filed a lawsuit against the commission that alleged Commissioner Underhill violated its members' rights to free speech when he instructed a manager with First Transit, which runs ECAT, to "discipline or discharge" any workers distributing flyers supporting the transportation system and urging riders to fight against Underhill's proposal to eliminate ECAT. The lawsuit was not brought up at the town hall on Monday.
The citizens who spoke out at the town hall came from a variety of backgrounds. Many have used the ECAT system for years to attend college, get to work, buy groceries and make it to doctors' appointments. Representatives from the Pace Center for Girls, Pensacola State College and Escambia Community Clinics talked about how vital the bus service is to their clients, students and patients.
Mike Lowery, president of ATU Local 1395, urged the audience to attend the Aug. 17 county commission meeting to show their support for ECAT. The meeting starts at 5:30 p.m. and will be held in the commission chambers at the Escambia County Governmental Complex, located at 221 Palafox Place.