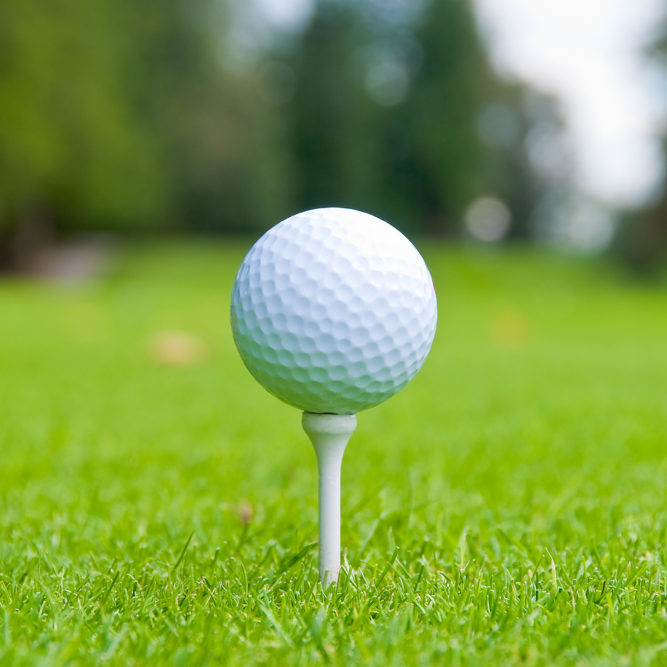 The Panhandle Charitable Open recently set a fundraising record during its 15th Anniversary event held at the end of September. All of the $210,000 net proceeds of the PCO support local charity organizations in the Pensacola area, and the event is run and managed entirely by volunteers.
This year's contributions puts the total amount raised by the PCO at $915,000 for local charitable causes.
What started out as a way for John Peacock to honor his son who passed away at the age of 16, has now grown to include a partnership with the Pensacola Young Professionals to help host a two-day golf tournament, a sold-out dinner party and a lively charity auction all wrapped into a three day event.
"After my son passed away, I wanted to build something good out of that horrible experience," said Peacock. "So, we started with a small half-day golf tournament and it has grown over the years to become this three-day charity event. The generosity and support from this community just continues to amaze me," Peacock continued.
The recent addition over the last few years of the FORE! Par-Tee dinner, held the evening before the golf tournament, has expanded the audience of the event from traditional golfers and charity donors to include a broad section of the community, with a wide array of prizes, luxury cruises, and hosted dinner parties up for auction to support the PCO charities.
America's Got Talent finalist Oz Pearlman returned to the Par-Tee this year after wowing the audience last year. This year's performance was equally astonishing, with the mentalist Pearlman predicting birthdays, driver's license numbers and favorite cars of attendees. Pearlman even nailed an obscure but amazingly accurate reference to singer-songwriter Neil Sedaka from one guest.
Peacock said this year's event continued the growth seen in past years and he hoped the PCO contributions would help local charities meet the needs of Pensacola-area residents. "This is a community-focused event, with a volunteer board, the Pensacola Young Professionals helping to pull it all together, and all the money stays right here in our area," Peacock said. "We hope that these contributions will help our local charities help more children, families and seniors in need."
This year's four main charities that the PCO will be supporting are West Florida Council on Aging, Child Guardian Inc., Gulf Coast Kids House, and the Ashley Lauren Offerdahl Endowment for the Children's Home Society. Next year, the tournament will officially be in memory of both Peacock's son, John Ryan Peacock, and Ashley Lauren Offerdahl, who also passed away at a young age.
John Clark, president and CEO of West Florida Council on Aging, said the PCO contributions help more seniors receive Meals on Wheels, adult day care, and other services provided by the organization.
"We are pleased and honored to have been a recipient of funds raised by the Panhandle Charitable Open (PCO) for the past 15 years and we cannot thank them enough," said Clark.
"The support we receive from the PCO is extremely important to Council on Aging as it provides a critical local match of our federal and state funding for such programs as Meals on Wheels, adult day care and so much more. It also provides support for those programs which are either underfunded or unfunded, such as our volunteer program and emergency energy assistance."
Additional contributions from PCO will be made to Sacred Heart Foundation, Manna Food Bank, Covenant Hospice, American Cancer Society, ARC Gateway, Independence for the Blind, Big Brothers Big Sisters, Autism Pensacola, First Tee Program, Southern Youth Sports Association, Naval Sea Cadets (Pace), Favor House, Baptist Hospital Foundation, Santa Rosa Kids House, Rally4Pensacola, Pace Center for Girls, Mr. Robbins Neighborhood, and Pathways for Change.
For more information on the Panhandle Charitable Open, please visit www.PCOGolf.org.