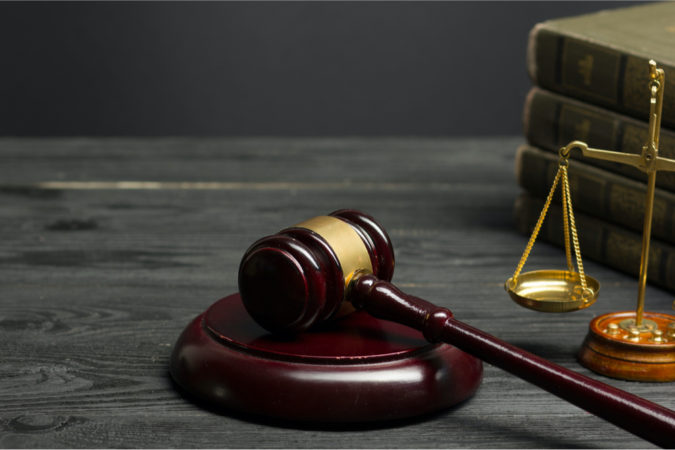 On Aug. 11, Judge Tom Dannheisser issued a supplemental order for attorney's fees and child support in the case of LuTimothy May versus his former wife, Nicole May.
Last weekend, the order was circulated on social media, and May responded on the eve of the Aug. 18 primary. Read May Order.
We held off reporting on the order. However, we watched the pastor's video this morning and felt the public needed to understand what the document actually stated.
The 12-page order detailed how LuTimothy had tried to hide his true income and awarded his former wife $59,509 for attorney's fees and costs and $28,169 to put in their children's savings accounts.
The judge wrote, "Such fees are awarded based upon both theories of need/ability to pay and as sanctions for the former husband's repeated acts of contempt and concealment of financial information."
According to the order, the acts of contempt included:
1. A letter signed by Pollie Rosemore and Latasha Hankins, who worked at Pastor May's Friendship Missionary Baptist Church, that stated his income from church had been suspended. Rosemore said the letter was prepared by LuTimothy and delivered to her for her signature. Neither she nor Hankins had the authority to suspend the pastor. Rosemore was fired after she gave her deposition. The court found the letter was "obviously a fictional document prepared by the former husband in order to conceal his income."
2. Pastor May was injured in a car accident in 2018 and awarded a settlement. He claimed he cashed the $300,000 check given to him and used it to pay debts, but he had no record of what he did with the funds. He later presented five repayment letters signed by five men – each was prepared with the same font, style and sign as the earlier letter signed by Hankins and Rosemore. The loans were never listed in any financial affidavits. "The former husband's testimony about the loans was self-contradictory, contradicted by his own prior affidavits and not credible," the judge wrote. "The Court can reach no other conclusion than the 'loans' and alleged 'repayments' were fictitious and not supported by credible evidence."
3. LuTimothy claimed that he was too injured to work and all his income and ministerial duties had been transferred over to his new wife. The evidence established that he "obviously running the affairs of his church and there was no evidence that a corporate board was independently making any of the alleged decisions." No evidence or documents were introduced from any medical professional. Judge Dannheisser wrote, "The evidence in this case establishes that the former husband has operated the church and school as his own personal business and has directed actions falsely attributed to others. The Court concludes that the former husband has not experienced any reduction in income, much less, a permanent reduction of income."
On Monday, LuTimothy defended himself in a video on Facebook, but failed to address the charges of contempt in the order. His attorney, Nicole Ferry, said that the funds her client took out of his children's savings was his money and that he planned to appeal the order.
"So just to be clear, Tim has paid the child support," she said. "He is not a deadbeat dad. He takes care of his children."
Other than replenishing his children's savings, no additional child support was awarded in the order.
LuTimothy claimed that people circulating the court order had tried to bribe him to get out of the county commission race against his brother.
"Many of those who have put my documents out, these are the same individuals who have offered to give me money and to do things and to try to get me out of the race," he said. "And because I will stand with integrity, I will stand for our district. I refuse, I refuse bribes. I refuse monies. I refuse positions so that I can properly represent the district without having any strings attached."
He added, "I am not paying people to endorse me. People who endorsed me, they endorsed me because they believed in the character that I represent. So again, I am thankful for my wife, I am thankful for my attorney who has given me the grip, the best representation into this case."
He asked the voters of District 3: "I am just telling you, vote your conscience, vote or conviction, but make sure you vote informed, and make sure you are not bullied, and don't vote on emotionalism. Don't just vote based on family, vote based on community."
He lost the primary, garnering only less than 11% of the vote. The lowest percentage of any race with only two candidates.