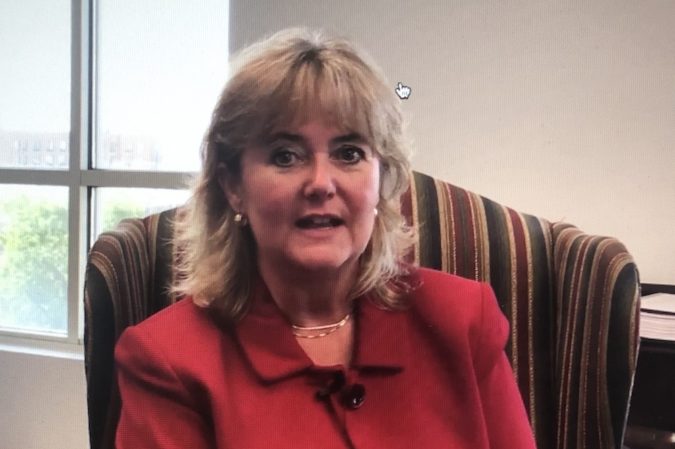 Janice Gilley
The Escambia County administrator has disparaged Commissioner Lumon May behind his back, refused or "slow walked" his requests and, at times, openly defied him.
On Thursday, she will face a District 3 commissioner that won his primary with nearly 90% of the vote – the largest primary percentage of any commissioner.
Jeff Bergosh: 39%
Doug Underhill:52%
Lumon May: 89%
Robert Bender:27%
Steven Barry:55%
Commissioner May has been a strong advocate for ECAT workers – Gilley fired the union president.
He pushed for diversity in the small business grant program – Gilley failed to deliver, forcing the commissioner to work out another grant program with the help of Quint Studer.
Commissioner May repeatedly has asked Gilley to test jail prisoners for COVID upon request. Though she promised him and his fellow commissioners she would do it, Gilley hasn't–only testing 14 inmates since Aug. 10 and six of those were done on Aug. 11.
We don't know if Gilley has problems taking instructions from a Black person or she was waiting on the primary results and hoping Bergosh and May lost.
Tomorrow will be a new day for Ms. Gilley.
Far-Right Politics – Pseudo-QAnon
Mike Hill was their poster child. In the past, his formula to election was to be pro-life, pro-gun, pro-Confederacy, pro-Trump and anti-LGBTQ. It didn't matter that he was the most ineffective lawmaker in Tallahassee and couldn't deliver any funds for much needed projects in his district.
His buddy Cris Dosev tried a similar formula, which it appeared to be working for a time.
Thinking they had won victories on reopening the beaches and preventing a mask mandate, the Qs went after Jeff Bergosh and Lumon May, hoping to elect people more friendly to Commissioner Underhill's and their agenda.
The Qs went 0-4. Zero, Nada, Zilch…
BTW: The beaches reopened because the hospital executives said it was safe to do so. The face mask mandate has never been voted on by the county commission. Commissioner May failed to get a second each time.