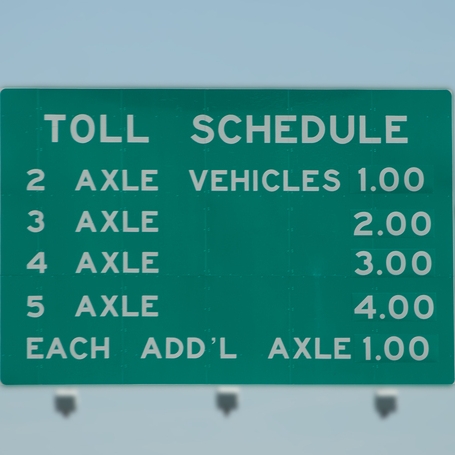 At the Thursday, March 16 commission meeting, the Escambia Board of County Commissioners approved a reduction in the Pensacola Beach General Public Annual Pass, reducing the annual fee from $50 to $20. The fee reduction will become effective Monday, May 1.
The board's action does not impact the ability to choose to pay the cash toll of $1 for single trips or the other Pensacola Beach Annual Pass rates. The homestead pass will remain at $5 and the commercial pass, $70. No refunds will be given for any general public annual passes purchased prior to the new fee rate.
The new Pensacola Beach Annual Pass integrated with SunPass® provides a true 365-day pass to Pensacola Beach by providing unlimited passage through the Bob Sikes Toll Booth for one full year from the date of purchase. To get your Pensacola Beach Annual Pass:
Step one – Purchase a SunPass transponder online at www.SunPass.com or in person at retail outlets including Publix, CVS Pharmacy and Walgreens. For a full list, visit https://www.sunpass.com/sunPassRetailers.
Step two – Enroll in the Pensacola Beach Annual Pass program online or in person at the Bob Sikes Bridge Toll Plaza Customer Service Office located in the Santa Rosa Island Authority office, 1 Via De Luna Drive, Pensacola Beach.
For information pertaining to the new SunPass System and the integration with the Pensacola Beach Annual Pass Program, please visit www.myescambia.com/PensacolaBeachPass or contact the Bob Sikes Bridge Toll Plaza Customer Service Office at 850.916.5421 or bobsikestollplaza@myescambia.com.