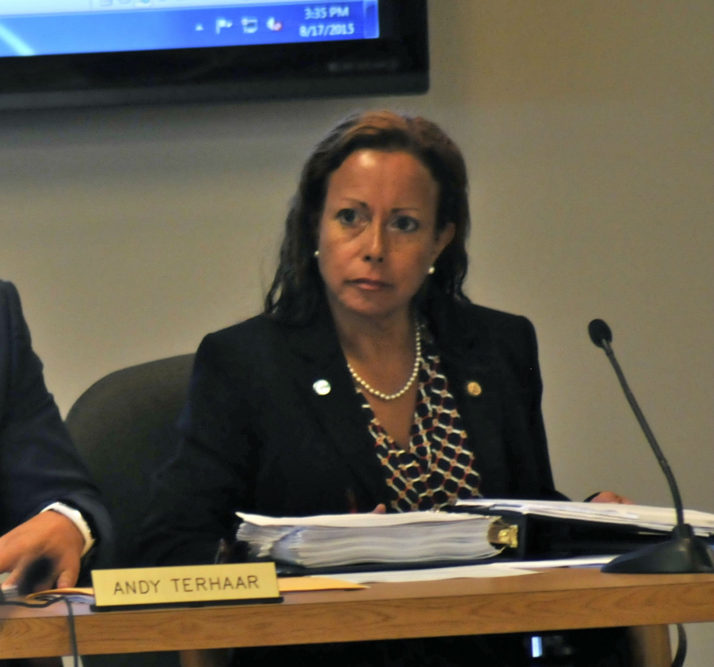 City Attorney Lysia Bowling has rendered an opinion that the resolution passed by the Pensacola City Council granting them access to city hall without an escort as non-binding on the mayor's office.
The council passed on Feb. 11 Resolution No. 3-16 granting the council access to all the city hall floors, a right they had until City Administrator Eric Olson took away their security clearance earlier this year.
After the vote, the security status wasn't changed, and the mayor did not veto the resolution within the five days mandated by the 2010 city charter. Instead Olson declared that the resolution was non-binding, which led to Council President Charles Bare asking for clarification from Bowling.
Here is the email Bare received Tuesday night:
From: Lysia Bowling
Sent: Tuesday, March 1, 2016 6:57 PM
To: Charles Bare
Subject: RE: Outside Legal Fees

Yes. I have reviewed Resolution No. 3-16 regarding City Council access to City Hall. I do not find anything in the language of the body of the resolution binding the Mayor to take action. The Mayor may exercise veto authority over a resolution on the same basis that he would veto any other legislative action of City Council, i.e. to signify his opposition to the legislative action.

Thank you,

Lysia
Last week, Bare spoke about the issue on "Pensacola Speaks." He pointed out that the city council approves various actions by resolution, such as inter-local agreements and the city budget. He said the he asked for Bowling's opinion as a necessary step before taking the issue to the Attorney General.
"I don't understand how you can have the right to veto something that doesn't bind you," said Bare. "That doesn't make any sense to me."