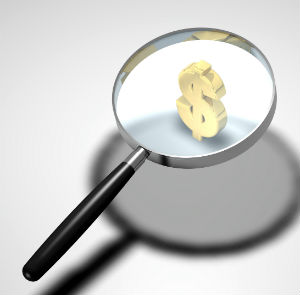 The Pensacola City Council last night passed the FY 2016 city budget of $211,183,000. On the surface, it appears to be a saving over the FY 2011 budget ($216,778,800)–the one approved before Ashton Hayward took office, but to get a fair comparison you should deduct library services.
The city of Pensacola ran the public library system for the entire county until it handed it over to the Board of County Commissioners in 2013.
The move saved the city its portion of the library costs – $1,327,304 in 2011, and deducted the Library Revenue Funds from its budget–$5,126,100. In his re-election campaign, Mayor Hayward touted that he had cut the city budget by more than $6 million.
While technically true, Pensacola residents have not seen a $6 million cut in their property tax bills. City government has gotten more expensive.
To get a fair comparison between the FY 2016 and FY 2011 budgets, the library costs need to be taken out of the FY 2011 budget. Those deductions reduce the General Fund budget for FY 2011 to $48,233,896, compared to $51,162,000 for the budget year that begins on Oct. 1. The overall budget for FY 2011 drops to $210,325,396– $857,604 less than the budget approved last night.
What does it mean? Pensacola city government has absorbed the savings from unloading the library system and all the property valuation increases since FY 2011.
Pensacola city government now costs a city resident more than it did five years ago–more than a quarter a day.
The biggest jump in costs for residents is in Legislative/Administrative – up 113.3%.
Here are the General Fund Services calculated on the cost per resident per day:
| | | | | |
| --- | --- | --- | --- | --- |
| | FY 2011 | FY 2016 | Change | |
| Police | $0.904 | $1.070 | $0.166 | 18.4% |
| Fire | $0.497 | $0.558 | $0.061 | 12.3% |
| Parks & Recreation | $0.275 | $0.302 | $0.027 | 9.8% |
| Debt Service | $0.144 | $- | -$0.144 | -100.0% |
| Stormwater Capital Projects | $0.114 | $0.141 | $0.027 | 23.7% |
| | | | | |
| Streets & Traffic | $0.107 | | | |
| Facilities Maintenance | $0.076 | | | |
| Subtotal – Public Works & Facilities | $0.183 | $0.210 | $0.027 | 14.8% |
| | | | | |
| Community Development | $0.046 | | | |
| Inspection Services Subsidy | $0.010 | | | |
| Subtotal – Planning Services | $0.056 | $0.042 | -$0.014 | -25.0% |
| | | | | |
| Tax Increment Financing District | $0.077 | $0.091 | $0.014 | 18.2% |
| Library Services | $0.068 | $- | | |
| Legislative/Administrative | $0.045 | $0.096 | $0.051 | 113.3% |
| Agency Funding | $0.029 | $0.048 | $0.019 | 65.5% |
| Fiscal Control | $0.025 | $0.047 | $0.022 | 88.0% |
| City Employment | $0.017 | $0.025 | $0.008 | 47.1% |
| Golf Course Subsidy | $0.006 | $0.005 | -$0.001 | -16.7% |
| | | | | |
| | | | | |
| Total Cost per Resident per Day | $2.440 | $2.635 | | |
| | | | | |
| Less: Library – transferred to County | $0.068 | $-   | | |
| | | | | |
| Net Cost per Resident per Day | $2.372 | $2.635 | $0.263 | 11.1% |
| | | | | |