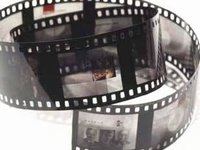 The Pensacola City Council holds its monthly week of meetings this week (Calliope music playing in the background). The city leaders will its regular meeting on Thursday.
Today the council has the agenda review, CRA and a workshop. At the workshop, Mayor Ashton Hayward's Pensacola Economic Policy Coordinator, Rebecca Ferguson, will make a presentation: "Best Practices that Attract Film Production."
Mary Gutierrez, Environmental Advisory Board chair, will brief the council on a proposed Climate Change Task Force.
Noticeably missing from the agendas of this week are Task Force on Homelessness Recommendations, CBRE's new proposal from the Miami developer, proposed food truck ordinance, UBER, and the maritime park leases for the UWF Center for Entrepreneurship and Studer conference center.
On June 18, CBRE said it would bring back to the council a revised proposal for the maritime park from MCM-BAP in three weeks. The three weeks ended July 9.
Mayor Hayward said he would have the Studer leases ready by July 7.
The Homelessness recommendations have been at city hall since early October 2014.
The food truck ordinance was discussed by the planning board in May. However, the issue wasn't placed on the June or July council agendas.
Uber was tabled in May by the city council.