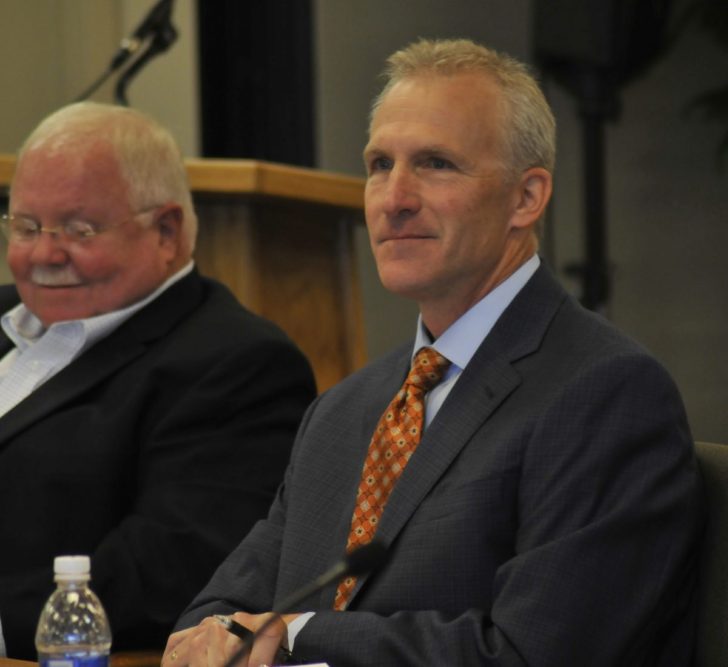 Councilwoman Sherri Myers sent this email this morning to City Administrator Eric Olson with a link to our post on the problems at the Government Street stormwater site:
From: Sherri Myers
Subject: Complaints regarding construction on Main Street and at the Corrine Jones and old ECUA site.
Date: December 6, 2016 at 9:15:39 AM CST
To: Eric Olson
Dear Mr. Olson, I have a number of concerns in addition to those of Ms. Horning.
(A). There is a large deep hole, I assume where the stormwater pond will be locate. It has no fence around it. I consider it to be a danger to children. When I was other there last week I observed small children playing close by. The lack of fencing to protect the public may be a code violation. It is certainly a nuisance.
(B) Possible illicit discharge due to the lack of adequate stormwater flow prevention measures.
I have had a number of calls related to the dust being generated from the site. I would think the dust could have contaminates, besides being a source of particulate matter that is harmful for people with certain types of disabilities to breathe. Measures should be taken to minimize any health problems related to the construction work at the ECUA, Corrine Jones, and Mosquito Control site.
Thank you for looking into my concerns.
Sherri Myers
—-
See "Pensacola Speaks" interview with Dr. Horning.
Also check out comments by city and county officials.