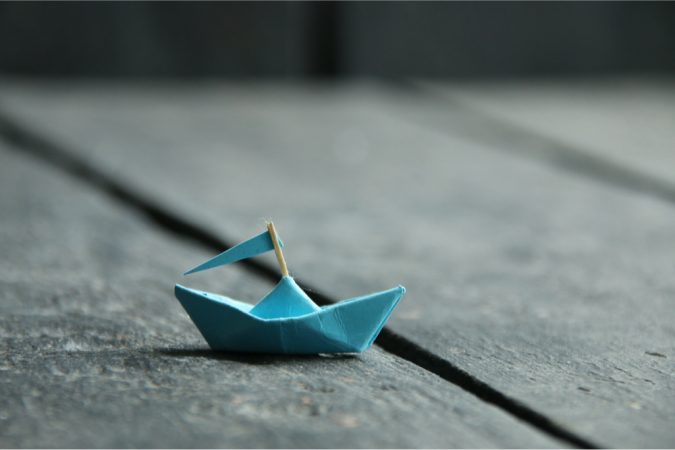 by Jeremy Morrison
By all accounts, there is a dearth of public boat slips in the proximity of downtown Pensacola. That is still the case following a recent Pensacola City Council decision, which is apparently alright with public access proponents, as the alternative was to lease what little public slip space the city currently has available to a private developer and operator.
The Baylen Slip, south of the Harbourview on the Bay building at 25 Cedar St., can accommodate two boats and is the only public slip near downtown. It has also been proposed as a launch point on the Florida Circumnavigational Saltwater Paddling Trail. City council members were asked on Nov. 18 to consider a proposal from Gulf Marine Construction, Inc. to develop and operate a 9-boat marina. They rejected because of the potential loss of precious public docking space.
"At this time, I don't feel comfortable giving up our public slips, but thank you for some great ideas," Councilwoman Ann Hill told GMC's Peter Gaddy. "I would like to see it kept by the city and let us have time to really evaluate what we need there."
The councilwoman had earlier fielded the issue on social media.
"I put it up on Facebook, and I asked people what they thought of it, and the overwhelming response was they did not even know there were public slips there," Hill told her fellow council members, "and I do believe the majority did not want us to do anything with it, to leave it alone until we know exactly what we want there."
The proposal put forth by Gaddy was in response to a request for proposals aimed at attracting a project with public access built into it. Mayor Grover Robinson acknowledged that the city had not received the submittal it was seeking but that Gaddy had tweaked his project to accommodate public access.
"I was very clear with Mr. Gaddy when we talked on the phone that unless I saw public amenities, I didn't think this council would approve it," the mayor said.
Gaddy told the council that he was up for including public access in his plans—"I sat back and looked at this and thought about what I could do, or what we could do, to make this into something that everyone gets a good deal out of"—and that two slip spaces would be reserved for public use.
"It will enable both public access and private enterprise to utilize this property to its full potential," Gaddy said.
Gaddy told the city council that his plans were still in the developmental stages. Preliminarily, they called for nine slips for boats ranging in size from 60 feet to 30 feet, as well as a launchpad for kayaks. He was proposing lease and renewal options, but the discussion with the council never reached those particulars.
While Council President Jared Moore said, he was a "huge fan of leveraging the private dollar" to realize public improvements and Councilwoman Sherri Myers agreed, contending that the arrangement would save municipal dollars for use elsewhere, city council ultimately voted 5-2 against leasing the Baylen Slip to a private interest.
The vote was reflective of a position local boat captain Glen Sefcik had expressed a few moments earlier, telling the council that the city couldn't afford to chance losing the only available public slips: "You can't give away our only spots to a private investment."
"There's less than a dozen slips in the greater Pensacola area. I know because I look for my customers all the time. There's no place to go," Sefcik said. "If we're a maritime city but you can't access it by city, that seems silly to me."
While there is a shortage of available public boat slips currently, Mayor Robinson noted that the city will eventually have about 48 slips available at the Community Maritime Park, though that project is awaiting federal funds through the National Resource Damage Assessment process.
"We've gone through all the hoops and hurdles at this point, everything does just take a long time going through NRDA," Robinson said.