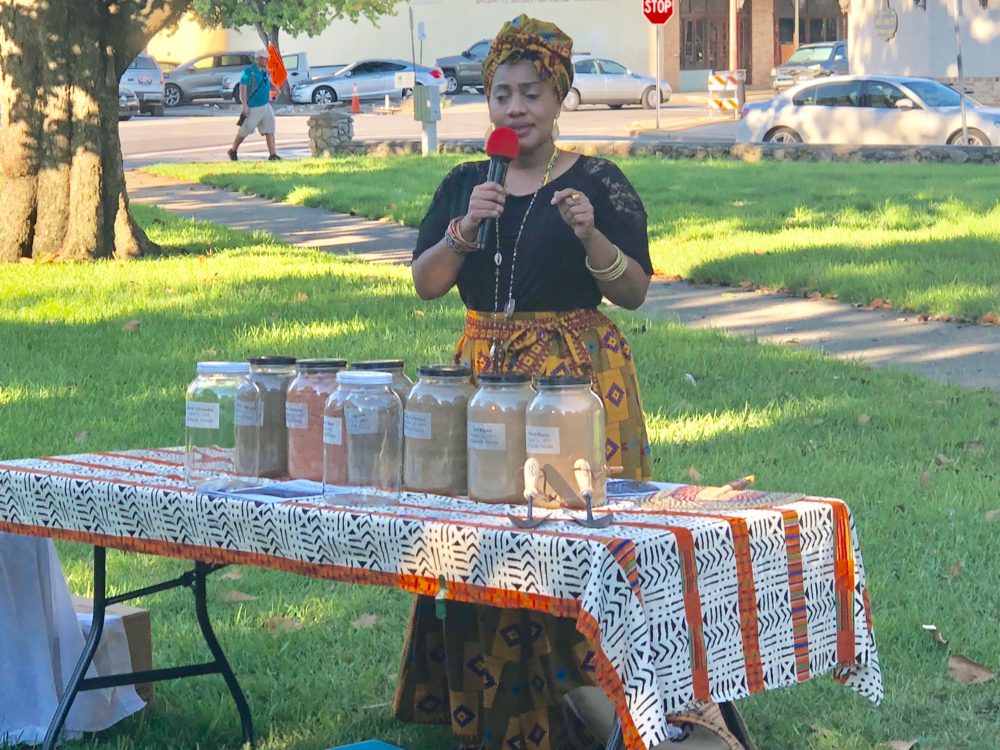 by Duwayne Escobedo
…Yesterday in Ferdinand Plaza, locals marked lynchings of David Alexander, Leander Shaw and others held in Pensacola over the past century by filling a big jar with soil from near the electrical light pole where Alexander and Shaw were brutally murdered and hung.
The Race and Reconciliation Committee from Pensacola and Equal Justice Initiative from Montgomery, Ala., organized the ceremony Thursday to break the cycle of lynching by starting a citywide conversation about the brutal murders and to have the first-ever memorial that confronts the injustice erected at the site. The soil will end up at EJI's Legacy museum in Montgomery that chronicles the lynching of more than 4,000 people in communities across the United States.
A diverse crowd of about 100 locals gathered in the downtown park near the former jail, courthouse and City Hall to witness the event and a standing room only crowd gathered to hear a panel afterward at the J. Earle Bowden Building talk about the project.
The ceremony did not condone the men's actions but rather took issue with the "terrorism" of lynching.
"A terrible, terrible thing happened here many years ago," said Teniade Broughton, an event organizer with Race and Reconciliation.
Even the niece and nephew of Lilly Davis, who Shaw allegedly raped and murdered, showed up to the ceremony and lit a candle in her honor. They showed up unexpectedly with a protest sign that proclaimed: "Leander Shaw was a murderer, rapist and a thief." Shaw was shot more than 500 times by an angry mob of more than 1,000 people.
EJI Racial Justice Fellow Gabrielle Daniels said lynching "terrorism" still exists. It evolved into Jim Crow, the civil rights movement and mass incarceration today, she said. All were designed to make blacks feel inferior to whites.
"We need to end this era of racial terrorism," Daniels said, as a panel member. "It's a legacy we need to name so we can heal. We believe we can be a more just nation. We need to start with the truth, so we can get beyond it."
Broughton said the goal is to eventually erect the monument in Pensacola, which had eight documented men lynched between 1877 and 1950.
"We had a black mayor in the 1870s," she said. "We have some work to do. Hopefully, the community will embrace this project."