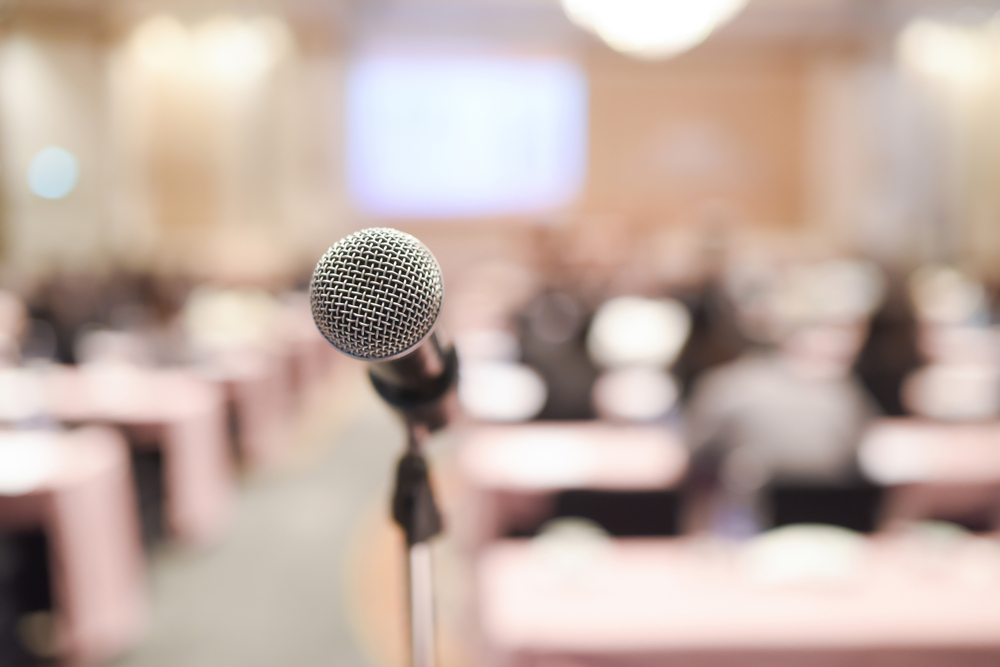 by Jeremy Morrison
This spring, a collective of local high school students have been getting better acquainted with the inner workings of their municipal government through participation in the inaugural Pensacola Youth Council.
"Our goal is for young people to get an idea of how their government works," explained Neighborhoods Administrator Kelsey Powell, who oversees the program.
Youth council members will be recognized during this week's Pensacola City Council meeting, where they will receive certificates in recognition of their participation in the youth council. With this initial run of the board winding down, Powell and a couple of youth council members took some time recently to share their thoughts on the program with Inweekly.
Pensacola High School junior Devlin Teague summed up his reason for participating, explaining that the exercise dovetailed with his approach to life in general: "I joined the PYC because I think that the purpose of life is to find a purpose in being a part of something bigger than yourself."
"I joined so that I could be a part of something bigger than myself," Teague explained, "not just within my community but within my city."
Teddy Robinson, a student at Booker T. Washington High School, decided to join the youth council for similar reasons.
"I participated in the youth council because I wanted to be more involved in my city and community," he said. "I wanted to be able to understand the inner-working parts of a municipality."
During this initial run, which began shortly after the students' spring break, the 19-member collective was introduced to the city's various departments and operations, meeting with department heads and getting a rundown on how each functions. They also met with Mayor Grover Robinson and with members of the city council.
Powell noted that the council's meetings with city officials were not dry, meet-and-greet affairs but rather consisted of substantial discussion prompted by inquisitive minds.
"You know, the students that are in there, they've come with tough questions for the officials," he said. "The students that we have are extremely intelligent."
Teague said one of the takeaways from the council's meetings with city officials is the importance of teamwork.
"I think one of the most important things I have learned from PYC is that it takes teamwork and dedication to keep a city of such diversity and attraction together," he said. "From the police, firefighters, and first responders to the trash and clean-up departments of the city, they all play an important role in keeping the city together."
Robinson pointed to the concept of 'servant leadership.'
"Hearing the different individuals speak has made something very clear to me, and that is they lead us by serving," he said. "Servant leadership is a term I've heard many times, but to see it and hear about it in action gives me a clearer understanding of what it really means."
The student continued, explaining that he felt his participation on the council was preparing him also to become a servant leader.
"I want to be a servant leader, and through my participation, and being given the ability to voice the thoughts and views of those my age, I feel I am on my way," Robinson said. "As teenagers, we usually think our opinion doesn't matter until we're adults, but if Pensacola's Youth Council has taught me anything, it's that our voices matter as well. Because we live in the same community and face the same problems, I feel being able to voice how we feel and work towards the betterment of our City is our civic right and our civic duty."
As Powell sees it, inspiring young people to plug into and participate in their municipal government — and, in particular, providing them with the necessary knowledge and tools to do so — is the entire point of this youth council experiment.
"It gives them direct access to the people who are in charge," Powell said. "It's just gonna allow students to be empowered and to get more involved in engaging the city and being community-minded in the future."
In addition to learning about city operations and the people who keep those operations humming, members of the youth council have also worked on a community project over the course of this spring. Students decided to devote their project to help out the area's homeless by asking students at their schools to contribute to creating toiletry kits that can be handed out to those in need.
Powell said the city intends to continue the youth council program in future years. And, unlike this initial run, in the future, the administrator is hoping for one big difference: that students can participate in person, instead of virtually, as has been the case this spring due to COVID safety precautions.
"My hope for the fall is to be able to come together," Powell said. "To take them to locations and allow them to see how things work."