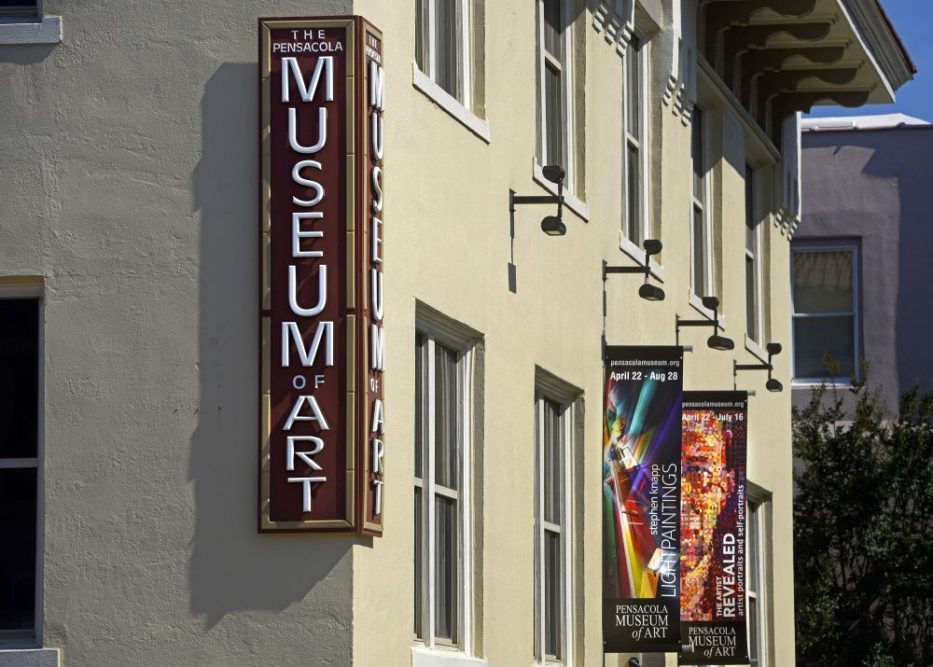 The University of West Florida has entered into a gift agreement with the Pensacola Museum of Art to transfer the museum to the University of West Florida – effective July 1, 2016.
This agreement will complement art education at UWF as the University assumes responsibility for nurturing an endowment and maintaining the museum's art collection – including several hundred pieces of 20th and 21st century art on paper, as well as three-dimensional works.
"The Pensacola Museum of Art is an excellent addition to the University and enhances the impact that we are able to make in downtown Pensacola," said Dr. Brendan Kelly, vice president for university advancement president of the UWF Foundation, Inc. "UWF is the perfect home for the museum, which will play an even greater role as Pensacola continues to evolve as a dynamic cultural hub in Northwest Florida." Kelly also serves as the CEO of the UWF Historic Trust.
Community engagement and partnerships are essential to UWF's efforts to advance the quality of life in Northwest Florida.
"We're excited to partner with the University of West Florida," said PMA Board President Edward Tisdale. "The board feels that this partnership will place the museum on a trajectory for a sustainable and incredibly successful future."
The museum's historic building at 407 S. Jefferson St. was built in Spanish Revival style and is a former jail, the first permanent structure to house prisoners in the community. When the jail outgrew the space in 1954, the city agreed to lease the facility to create exhibition space for an arts center, officially named the Pensacola Museum of Art in 1982.
Over the past 62 years, the Pensacola Museum of Art has presented hundreds of exhibitions and thousands of educational opportunities, becoming the foundation for the visual arts in the Pensacola community. The PMA serves nearly 100,000 patrons annually.
The PMA's Permanent Collection includes 20th and 21st century works on paper. The museum also owns decorative arts collections of European and American glass and African art.
The PMA offers a wide range of educational and cultural programs year-round, including artist talks and lectures, adult art workshops, summer art camps for kids, Art in the Park, Suite Soiree and more.
The mission of the Pensacola Museum of Art is to be a bridge to the visual arts for the diverse populations of Pensacola and its surrounding communities. The mutual objectives of the PMA and UWF will continue to be served and advanced through this partnership.
For more information about the Pensacola Museum of Art, visit pensacolamuseum.org.