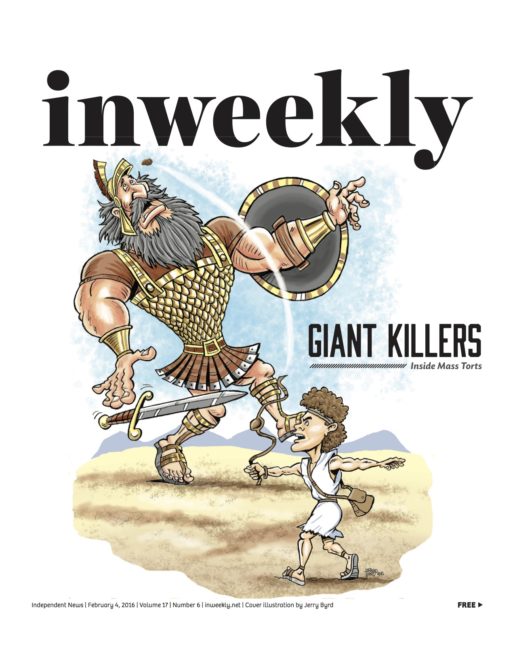 'Giant killer' Mike Papantonio and his team at Levin Papantonio, along with six other national firms, filed a lawsuit (Holladay, et al. v. Iran) on May 15, in the United States District Court for the District of Columbia on behalf of injured veterans, their families, and Gold Star families against Iran and its agencies for directing and facilitating a concentrated campaign of terror in Iraq against Coalition Forces, civilian contractors and Iraqi citizens who were attempting to rebuild the country and provide stability and security after Iraq's liberation.
The lawsuit names currently 34 separate Plaintiffs who were injured, directly or indirectly, in 16 separate attacks in Iraq that were allegedly perpetrated by agents of Iran and involving Iranian-supplied munitions and weapons. It alleges that during the peacekeeping phases of Operation Iraqi Freedom, Iran recruited, trained, and financed Iraqi terrorists and paid bounties to terrorists who killed U.S. civilians and soldiers.
A new law, Justice Against Sponsors of Terrorism Act (JASTA), has made it possible to sue foreign governments, but it took an override of an President Obama's veto in November 2016 to enact the bill.
JASTA allows private causes of action in U.S. Courts against foreign nations, even if the United States has not designated them a "state sponsor of terror." Nine European banks have already pleaded guilty, or admitted and entered into deferred prosecution agreements with U.S. regulators that that they conspired with Iran, the Central Bank of Iran, and several other Iranian banks, to illegally provide billions of U.S. dollars to Iran during the Iraq War.
The illegal funding violated U.S. and international financial sanctions intended to prevent the flow of U.S. dollars to terrorists in Iran and Iraq, without which Iran could not have effectuated its campaign of terror against U.S. personnel on the ground in Iraq.
On "Pensacola Speaks," Levin Papantonio attorney Chris Paulos discussed how foreign banks facilitated the transfer of U.S. dollars to terrorists using "U-turn transactions."
"First of all, Iran could not use its own currency to pay cash bounties, which they were doing on the ground in Iraq; paying terrorists for every American they injured, maimed, or killed, or kidnapped, or tortured," said Paulos.
"They couldn't do that in their own currency because that would be traceable to Iran. And at the time, the Iraqi dinar was particularly valueless. It wasn't enough to encourage somebody to sacrifice themselves or put themselves in harm's way to attack our troops, so U.S. dollars were the lifeblood for terrorism that was taking place."
A handful of European banks have admitted, if not pled guilty, to trading with the enemy or conspiring with entities in Iran to circumvent those U.S. and U.N. sanctions to get access to U.S. dollars.
"Without those U.S. dollars, Iran could not possibly have committed the acts of terror that it did in Iraq, and certainly could not have had the lethality or the efficiency that it truly did," the attorney told Inweekly.
According to Paulos, in some parts of Iraq, 70 percent of the casualties at any given time were being caused not by the Iranian army or some act of war but were acts of terrorism being committed by known, specially designated terrorists on the ground in Iraq using money and munitions provided by the state of Iran.
U.S. bank regulators and state regulators in New York and the District of Columbia figured out how these transactions that were being done through European banks using corresponding banks in the U.S. and how the data on those transactions was being scrubbed or manipulated by the banks so that they would not get flagged by the Treasury as suspicious transactions.
"They were able to do what's called 'U-turn transaction,'" explained Paulos.
"That is, to send a request for funds through a European bank, through banks in New York City and other banks in the United States, and swapping out currency in order to get and convert it to U.S. dollars, and then sending it back to European banks and Iranian banks who needed those U.S. dollars."
He added, "It's fairly technical, but it's not uncommon, particularly in the realm of money laundering for an illicit purpose. It's something that's routinely done when somebody is trying to "wash" money or give money the appearance of a legitimate mean or purpose."
Learn more at IraqWarFund.com.