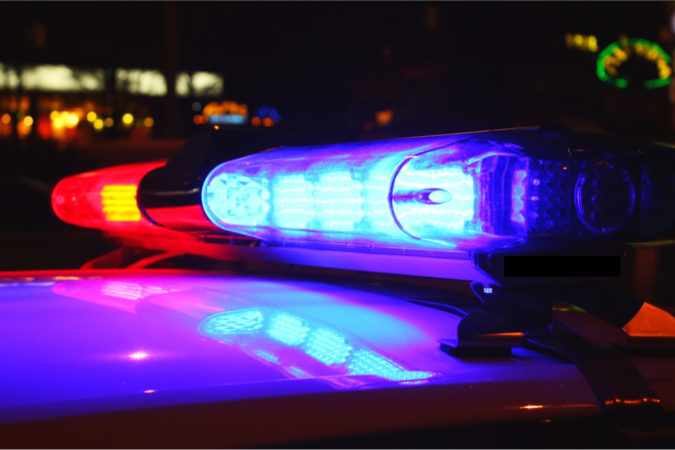 Police union's request not getting much traction
by Jeremy Morrison, Inweekly
With the city of Pensacola entering into a search for a new chief of police, members of the city's Citizen Police Advisory Committee got an opportunity Tuesday to dialogue with Gary Peterson, the consultant heading up the search process.
"Could you talk about why this process is done?" inquired CPAC Chairman Drew Buchanan. "Is this a standard practice, would you say, for cities going forward, a nationwide search?"
"I would say that it is a standard practice," Peterson replied. "For a couple of different reasons: inclusion, transparency. Both of those two things help with police legitimacy."
The Fraternal Order of Police, Lodge #71, the police officers' union, has requested Mayor Grover Robinson cancel the nationwide search efforts and name interim Chief Kevin Christman as the department's next leader. Peterson told CPAC members that he believed following through on the search would lend "legitimacy" to the eventually selected candidate.
"It's going to give the selected candidate, whether they're an internal candidate or an external candidate, legitimacy in the community's eyes, that they went through a process, a community process where at the end of the day they were recognized as the best candidate that fits with that organization," the consultant said.
Peterson, a retired police chief from California who now runs Public Sector Search and Consulting, ran through the upcoming search process with CPAC, outlining a process which will include community input forums and eventually result in a shortlist of candidates from which the mayor will select a new chief.
"The whole idea of the search is to provide information to the mayor, to inform the mayor's decision and do that in a way where you include multiple stakeholders," Peterson said.
We think this is the right thing to do for our community, to be sure that we identify the right candidate for us. – Mayor Robinson
After gathering community input, Peterson will put together a package aimed at potential candidates, with the city accepting applications beginning Feb. 1. By Mar. 11, Peterson, working with the city's selection committee, expects to have a list of finalists.
Before evaluating any candidates for the chief position, Peterson stressed the importance of getting a community read on the matter. That information, he said, should define the type of candidate the city seeks.
"What cities have done in the past, they hire who they want to hire anyway, instead of listening to the community," the consultant said. "What we've done in policing historically, we've given the community what we think they need, and they're telling us something different right now. I think we need to listen."
"We think this is the right thing to do for our community, to be sure that we identify the right candidate for us," agreed Mayor Robinson.
Robinson said that he found the police union's request to abandon the search "a little concerning." He explained Christman had been hired as a deputy chief with plans to groom him over a period of years for the chief position, but that former chief Tommi Lyter's early exit upended those plans.
"We did a search for a deputy chief that we expected would have an amount of time to get to a certain level, and again that's not exactly what we ended up getting, so we are coming forward with a search," the mayor said.
Robinson also said that Christman seemed to be copacetic with the search process.
"It's a little concerning to me that the union has concerns about his ability to compete, but I can assure you that Deputy Chief Christman has no problems and has expressed nothing but his willingness to be a part of the process and to compete in the process," Mayor Robinson told CPAC members.