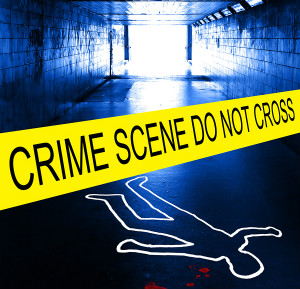 Late Wednesday afternoon, the Pensacola Police Department issued a press release involving an incident that resulted in two officers being placed on administrative leave and a man shot and charged with several offenses.
Most police reports are usually sent out within hours. This one took a little longer to release.
The incident started as a routine domestic matter – ex-boyfriend banging on a door, trying to see his former girlfriend. It escalated to a shooting, two officers almost being hurt badly, and a series of charges against the ex-boyfriend.
Around 7:50 p.m. Tuesday, officers were dispatched to a disturbance call on West Belmont Street. Teresa Bailey, 30, said her former boyfriend, Deantawane Mitchell, 25, had been banging on her back door.
According to the press release, Officer Mark Norman said he was familiar with Mitchell and knew he had an active warrant with the department for a criminal mischief incident that occurred in July. They found Mitchell sitting in the passenger seat of a car at the Travel Inn on W. Cervantes St. —the near the infamous Tom Ann Buddy's.
As Officer Norman walked toward the car, Mitchell begin yelling at the driver to leave. When the driver refused, Mitchell shoved him out of the car and took control of the vehicle. He threw the vehicle into reverse and struck Norman's police vehicle.
Mitchell did a three-point turn in the parking lot and accelerated out of the lot and toward Norman and Officer Sarah Barbosa. The officers yelled at Mitchell to stop or said they would shoot. Mitchell continued accelerating toward the officers, who each fired their weapon several times at the vehicle.
Mitchell was struck in the hand by a bullet and struck a concrete wall leaving the parking lot.
Barbosa, who had jumped in front of the car, fell backward and struck the back of her head on the concrete.
Officer Charles Restifo spotted Mitchell and the car near the intersection of A and Lee streets.
Mitchell jumped from the car and tried to escape by jumping a fence and running behind a house on West Lee Street where he was taken into custody.
Mitchell was shot one time in the hand and received two additional superficial injuries consistent with a bullet wound. He was taken to a local hospital for treatment of non-life threatening injuries.
He has been charged with two counts of assault on a law enforcement officer, carjacking, resisting arrest without violence, leaving the scene of a traffic accident, fleeing/eluding police, and not having a driver's license.
Officer Barbosa was taken to a local hospital where she was treated and released.
The Florida Department of Law Enforcement is conducting a review of the incident in conjunction with the Pensacola Police Department.