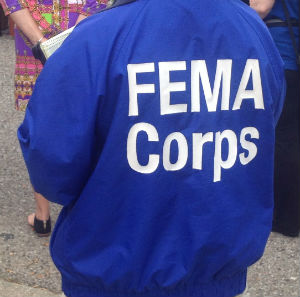 Today, President Obama amended the major disaster declaration (FEMA-4177-DR) for Escambia, Santa Rosa, Okaloosa, and Walton counties to include the FEMA Public Assistance (PA) program. Estimates on damage to public infrastructure in Escambia County and the City of Pensacola have reached $27.5 million.
"I want to again thank Governor Scott and his team for working so closely with my staff and the County to help us get the federal aid our community needs," said Mayor Ashton Hayward. "The great teamwork and cooperation at the local, state, and federal levels is why we've been able to make so much progress so quickly."
Through the PA Program, FEMA provides supplemental Federal disaster grant assistance for debris removal, emergency protective measures, and the repair, replacement, or restoration of disaster-damaged, publicly owned facilities and the facilities of certain Private Non-Profit (PNP) organizations. The PA Program also encourages protection of these damaged facilities from future events by providing assistance for hazard mitigation measures during the recovery process.
The Federal share of assistance is not less than 75% of the eligible cost for emergency measures and permanent restoration.