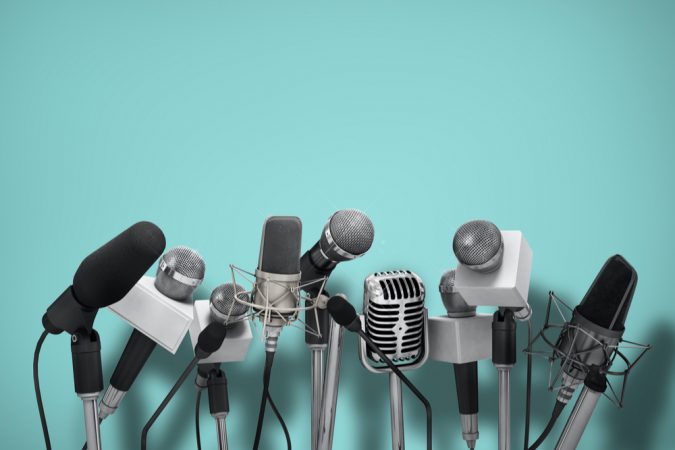 by Jeremy Morrison, Inweekly
City of Pensacola officials have yet to hear back from Florida Gov. Ron DeSantis concerning a request that the state defer to local governments when instituting coronavirus safety measures.
"I think for us to really get back, we'll need that independence to be able to make decisions based on local conditions," said Pensacola Mayor Grover Robinson Monday during his weekly press conference. "But, at this particular time, that's not where we are. We understand that."
Having earlier noted that the local area is outpacing the state when it comes to COVID testing positivity rate and that local hospitalizations were climbing north of 150 patients — a threshold previously identified by the city — Mayor Robinson said that giving local governments the ability to respond to COVID would prove more effective than the current state-level control.
Gov. DeSantis issued an executive order this fall barring local governments from enforcing safety measures such as mask mandates or deciding to deploy other measures, such as shutdowns.
"In the communication, I said the governor should ask local communities: What are they measuring? How are they measuring it? When would they make certain decisions," Robinson said. "Every city, every county, every local jurisdiction should be able to answer those questions to the governor, and then he should have the trust in us to be able to do what we need to do to protect our communities."
Mayor Robinson is not alone in his request, as other local governments have also pressed the issue. He's also not alone in being ignored, as DeSantis has yet to respond to such concerns.
Chief Foregone Conclusion?
Last week, when making remarks upon his retirement, Pensacola Police Chief Tommi Lyter said that Deputy Chief Kevin Christman — who has been named interim chief — was his preferred successor. He said he thought the mayor agreed, and also that the city's current national search for a new chief would ultimately validate Christman as the selected candidate.
On Monday, Mayor Robinson said that the city's search for a police chief would "follow the same path" as the process for any of the city's executive positions. He stressed that the city's selection team would conduct the search process — "they will handle the search" — and that he will step into the process only when a list of finalists is determined.
Also, the mayor said, the search for a new chief will include input from groups like the city's Citizen Police Advisory Committee and the public at large. He expects to hone in on a candidate by the spring.
"Let's let the process go through and work with that," Robinson said.
The State of the Steps
There was a lot more to Pensacola's Confederate monument than the soldier that stood atop that pedestal. There was also considerable infrastructure at the monument's base, as well as a series of steps — each engraved with the name of a southern state — that led to the monument in what was called Lee Square but has now been restored to its original name, Florida Square.
When the Pensacola City Council decided this summer to remove the monument, a decision was made to store the site's various components until another home could be found. Mayor Robinson said the engraved steps, which were recently removed and replaced with unadorned steps, were also being stored for the time being.
"Everything that was removed was preserved," the mayor said. "So, we have all of it."
Robinson said that he expects to have something to city council on the other side of the new year regarding what will become of the monument components (some of it will likely go to St. Michael's Cemetery downtown) and also what the plans are for Florida Square.