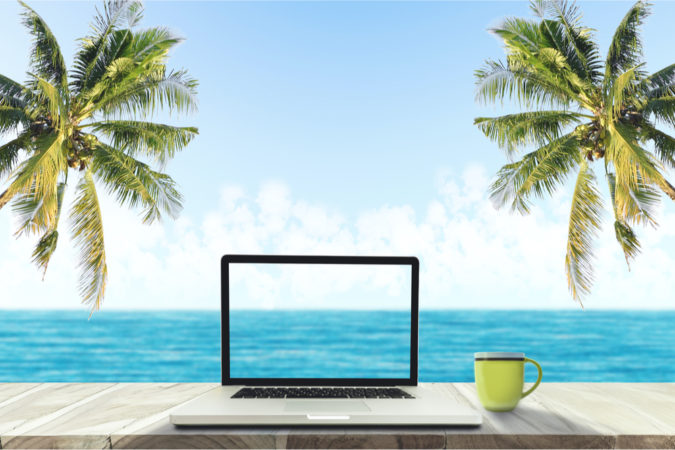 by Jeremy Morrison, Inweekly
Pensacola Mayor Grover Robinson opened his weekly press conference Monday by thanking city residents for observing the municipality's mask mandate — "I see you wearing your masks and I appreciate that" — noting that the area has experienced a slight dip in the number of coronavirus hospitalizations, down to 237 from last week's high of 246.
"We can make a dent," Robinson said. "Wearing our masks is important right now to get the numbers down."
The mayor said that the city had exhausted its 20,000 masks previously available for pick-up at several community centers, and also made another plea for Escambia County officials to heed a request from the Pensacola City Council to enact a mask mandate as the city has.
"Our whole goal is not to become a hotspot," Robinson said, conceding that the area may have already veered into that territory with more than 7,000 COVID cases in the county. "Hopefully they'll get on board."
Also during Monday's presser, Mayor Robinson discussed a recent grant the city received from the Florida Department of Environmental Protection geared toward climate change preparedness and a request to Escambia County to kick the city its share of CARES Act funding.
Who CARES?
Last week, the city of Pensacola sent a request to Escambia County in regards to securing a portion of the CARES Act funding the county received from the state. Florida allocated Escambia County $57.3 million from the federal Coronavirus Aid, Relief, and Economic Security (CARES) Act.
Mayor Robinson said Monday that the city has reached out to county leaders, as well as Sen. Rick Scott and Sen. Marco Rubio, in an effort to realize a portion of these funds.
"We were certainly told by the state and the federal government that city's would certainly be included in that, although we're still waiting to figure out how," Robinson said.
The mayor said that the city submitted a plan to the county outlining what the municipality would be spending its share of that CARES money on. Calculating its allocation at 18 percent, the city is expecting around $10 million of the funding.
"[It] pretty much mirrors what the county does," Robinson said of the city's CARES plan, "but clearly shows it within the position of the city, making sure city businesses, city residents have the opportunities for those funds."
In the city's letter to Steven Barry, chairman of the Escambia County Board of County Commissioners, Robinson stresses a team approach — "We believe it is essential that the City and County work together during this pandemic to reduce the spread COVID-19 and to assist individuals and small businesses recover[ing] from this global pandemic" — and lays out the city's expenditures intents.
Pensacola's plan for CARES Act funds includes $2.6 million for public facilities, another $2.1 million for employee health and safety as well as $725,000 for public health and safety, and around $5 million for economic recovery and human services.
The public facilities portion would be spent on things such as additional sanitizing of city-owned buildings, permanent improvements such as air sanitizing systems and equipment like temperature scanners.
Employee health and safety expenses would include establishing permanent telework programs and equipment, purchasing personal protective equipment, additional in-house nursing staff, enhanced mental health services for first responders and additional training. It would also fund additional pay for employees who work in high-risk, face-to-face settings.
The public health and safety expenses would include the purchase of safety and sanitizing equipment such as masks and hand sanitizing stations, as well as paying for things like meal programs for children and public awareness campaigns designed to educate citizens about aspects of the COVID response.
The $5 million for economic recovery and human services would fund small business impacted by the coronavirus through the city's Florida Small Business COVID-19 Recovery Grant Fund, and would also help citizens experiencing economic hardship and struggling to pay rents, mortgages and utilities. This money could also fund the construction of a homeless shelter.
Preparing for Climate Change
Mayor Robinson also announced Monday the securing of a $75,000 grant from FDEP to be used for the city's Resilient Coastlines Program. The program's aim is ensuring the city is prepared for climate change-related issues, such as sea level rise.
"We are subject to challenges with sea rise and we need to be planning," Robinson said.
The FDEP grant will fund four key components of this environmental planning, including identifying coastal risks from sea-level rise, linking that risk to FEMA's Community Rating System program, developing mitigation strategies and communicating these environmental risks to the public.
The expected timeline for this project is about a year, running from August through next June. In a press release, the city described the project as representing "a critical step in the city's vulnerability planning process to move from conceptual to actual date and recommendations for integration into policy structures and decision-making process."
The mayor noted Monday that such efforts were part of the city's longer-term climate-change related plans.
"These are going to be focuses of the city of Pensacola for probably the next 50 years," Robinson said.