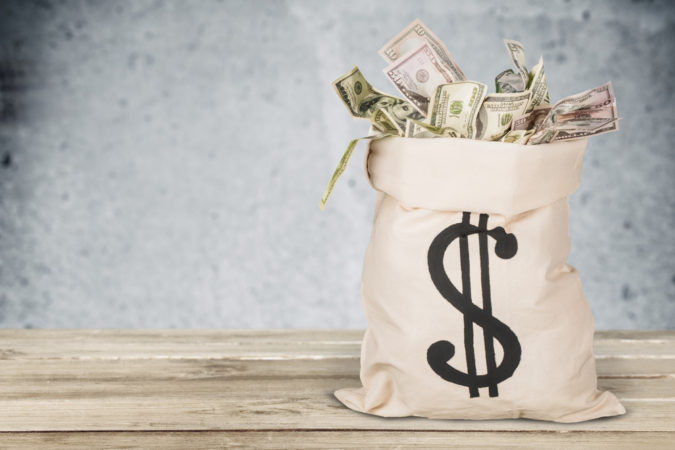 Eight Florida counties with less than 500,000 population have received a first installment of more than $14 million from the CARES Act.
Two have not developed a plan to spend the money – Escambia ($14.32 million)and Sarasota ($18.92 million). And Sarasota's county commission has at least approved its funding categories.
Funds are already flowing to households and businesses in five of the counties, and Collier County began accepting applications yesterday.
---
Collier County – $16.79 million first distribution
Collier County rolled out its CARES Act budget on July 14:
• $30 million for community health and services initiatives. This includes nonprofits, community health and public safety providers as well as 501(c)(19) veterans organizations, food banks/pantries and childcare providers that fall under 501(c)(3) nonprofit status.
• $15 million for individual assistance. These funds will be distributed to qualified residents for assistance with past due rent, mortgage, childcare, and utility payments.
• $10 million for small business relaunch and rehire grants. This includes hospitality marketing efforts for those in the hospitality sector.
• $5 million for personal protective equipment (PPE). This involves providing kits to small businesses, health and public safety and nonprofits in Collier County that are heavily involved with public interaction.
• $7 million in reserve.
The Community Health and Services Initiative will be the first CollierCARES relief program to launch. Applications for nonprofits and community health and public safety providers opens on Monday, July 27, and closes at noon on Monday, Aug. 10.
---
Manatee County – $17.59 million
Manatee County Commissioners in June approved the plan to provide financial assistance of $17.5 million that will go to help those hit hardest by the coronavirus. The funding is the first phase of Coronavirus Aid, Relief and Economic Security (CARES) Act federal funding arriving through the State of Florida. Manatee County's plan distributes funding into four categories: Public Health/Safety (30 percent), Economic Recovery (30 percent), Community Health and Wellbeing (30 percent), and Government and Community Facilities (10 percent).
---
Osceola County – $16.39 million
On June 22, The Osceola County Commission approved a plan to spend up to $65.5 million in funding from the Federal CARES Act. Of the $16.39 million in the initial disbursement, 70 percent will be used for Rental/Mortgage Assistance, 20 percent for Small Business Assistance and 10 percent for Food Insecurity Assistance.
---
Seminole County – $20.58 million
On Tuesday, July 14, the Seminole County Board of County Commissioners approved a comprehensive relief package to spend up to $82 million in Federal CARES Act funding.
Seminole CARES proposes 100% of the initial CARES Act funds be allocated towards County businesses, individuals, and not-for-profits hardest hit by the COVID-19 pandemic. The Seminole CARES Small Business Grant effort will expand from $1.2 million to $10 million. The County has also earmarked $7 million for Seminole CARES Individual Grants, supporting County residents with rent, mortgage, and utility costs, and $3 million for Seminole CARES Not-For-Profit support.
---
Marion County – $15.95 million
Marion County has set up:
For households: One-time assistance intended to pay for three months of rent/mortgage, either current or in arrears. Maximum assistance amount is $5,000 per applicant.
For Marion County-based micro-enterprises; those having no more than five employees including the owner – Assistance of up to $25,000 is available to cover up to 6 months of operational expenses, including rent, salaries, utilities and debt obligations.
We had difficulty finding when Marion County established the programs or how much has been allocated to each and other programs, but the county is accepting applications.
---
Lake County – $16.01 million
Two Lake County CARES Act Working Group meetings virtually to discuss the small business assistance program details. Out of those meetings, the Lake County Board of County Commissioners has budgeted $16 million to help businesses that had to shut down or scale back operations to stop the spread of COVID-19:
Sole proprietor: $2,000
Businesses with two to nine full-time employees: $5,000
Businesses with 10 to 25 full-time employees: $7,500
501(c)(3): $5,000
Chambers of commerce: $5,000
---
Sarasota County – $18.92 million
On July 7, the County Commission voted to approve four categories for divvying up the CARES Act funds. Local chambers are conducting surveys to make recommendations on the allocations.