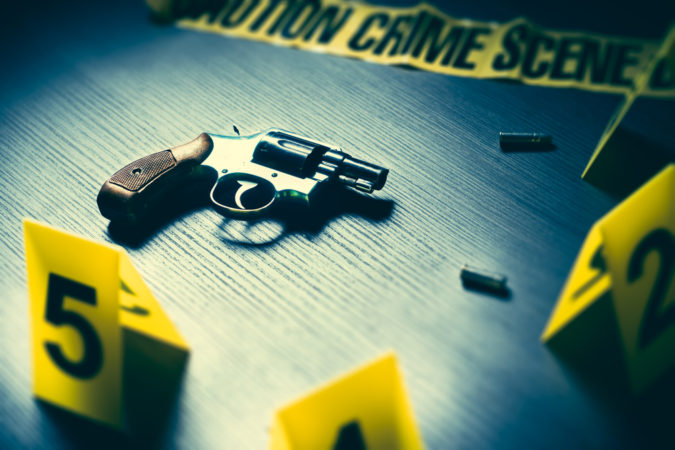 Advice to shooters: "This is going to end badly for you, one way of the other."
Pensacola Mayor Grover Robinson said Monday that he was "disappointed in the Jan. 10 incident in which unknown individuals wrecked a vehicle and exchanged gunfire at the intersection of Cervantes Street and 9th Avenue. The mayor then implored individuals involved in criminal activity to pursue job training opportunities instead.
"I don't understand why we're continuing to have this," Robinson said of this latest incident involving guns, before linking such activity to illegal drugs and gangs. "Economics is not a reason for it. There are opportunities that are available for you to take advantage of if you are serious about doing something else [other] than a life of crime that basically leads to incarceration or your death by shooting."
The Jan. 10 event happened in the afternoon, with the individuals involved fleeing in both car and on foot. The Pensacola Police Department has not yet located the individuals involved, but Mayor Robinson said Monday during his weekly press conference that he had been in constant contact with Police Chief Tommi Lyter, who reported that the department is focusing its full resources on unraveling what happened on Friday.
"I can't say any specifics to it, but I do want everyone to know that we are on this," Robinson said about the ongoing case.
The mayor appeared to be particularly struck by how someone could become involved in criminal enterprise — such as drugs, though it's unknown what led to the Dec. 10 shooting — when there are job opportunities in the Pensacola area.
"There was a time in Pensacola when you could say that we weren't doing things economically to give opportunity and maybe this was the only opportunity, but that's not the truth, that's not the case," he said.
During much of his remarks on the subject, Mayor Robinson spoke directly to people involved in criminal activity in the area. He urged them to reconsider their current path.
"If you are participating in this, there are only two ways out. You either get shot — which has happened — or you end up getting arrested," Robinson said. "There are no retirements. You don't see retirement proclamations for people in this, because it just doesn't happen. This is going to end badly for you, one way of the other."
---
Insofar as redirecting toward job training, the mayor pointed specifically to ST Engineering, a aviation maintenanceand repair operation the city has worked to bring to the Pensacola International Airport. He said the company was in need of workers to participate in its training program, with well-paying jobs awaiting upon completion.
"It's a five-year program, they'll pay you while you're there, they've got a number of different ways to go about it," the mayor said. "If you really want to make a break and you want to do something positive and you want to get involved in a skill that gives you a career, that makes you a productive member of our community and not have to deal with the violence and drugs and a variety of other things … they are looking, they are desperately looking for people to be a part of this."