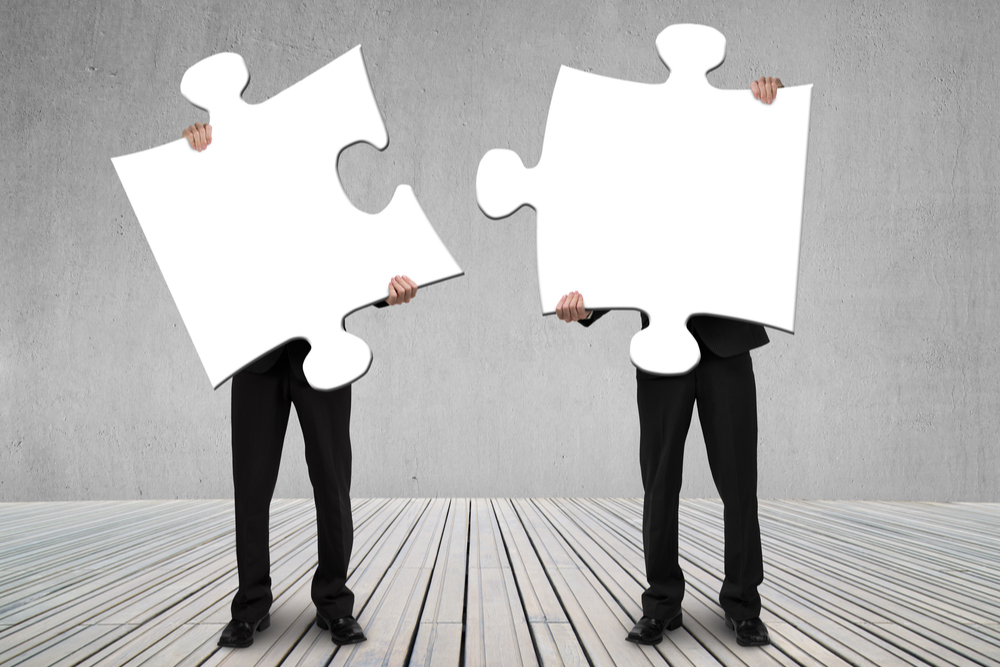 by Jeremy Morrison, Inweekly
During his weekly press conference, Pensacola Mayor Grover Robinson touched on a number of topics, ranging from Triumph Gulf Coast, to on-going settlement negotiations concerning the Pitt Slip property and related Fish House lawsuit, to baseball.
Here are some highlights …
More Police Wanted
Last week an incident occurred in downtown Pensacola that involved a man threatening a woman in the Jefferson Street parking garage, before heading to Palafox Place, where he demanded whisky at gunpoint in Hopjacks before later firing his gun and being arrested.
The event raised questions about the city's preparedness to deal with such incidents effectively, given the police department is currently short staffed by about 30 officers.
"We just don't have enough people to be every single place."

Mayor Grover Robinson
"They did a great job responding quickly to that event and making sure that it was controlled and moved out," Robinson began by thanking the city's police. "A lot of things could have happened, and I'm glad they didn't."
But, the mayor noted, it would be ideal to have more officers available to address issues downtown. He said that the department is expected to be fully staffed — 152 officers — by May.
"We'll put a class through the academy in February, and hopefully when they come through in May we'll have full numbers," Robinson said.
The mayor also talked again about efforts to get private property owners to make their video surveillance available to law enforcement. While the city plans to surveil locations like the Jefferson Street parking garage, police don't have the manpower to keep watch over private property.
"We just don't have enough people to be every single place," Robinson said.
Pitt's Slip
The mayor recently reported a potential settlement in a lawsuit related to the Fish House restaurant, where the city would sell the property known as Pitt's Slip in an effort to avoid paying $500,000 in legal fees. They mayor hoped to have a deal in front of city council soon, though the council has rejected two prior proposed settlements.
"I can either spend cash or I can spend assets."

Mayor Robinson
"It will not be coming in January like we had thought," Robinson said, signaling that settlement negotiations were ongoing. "Obviously, there's some issues that we've got to continue to work out."
The mayor acknowledged criticism aimed at the selling of public property to a private person but said the deal would save the city from paying legal fees from the ill-fated lawsuit leftover by the previous administration of Ashton Hayward.
"If we don't do anything, then we'll have to figure out how to pay the $500,000 in attorney fees," the mayor said. "I can either spend cash or I can spend assets."
Robinson also said that if sold, the Pitt's Slip property would be assessed at a higher value and bring in additional property taxes. Plus, he said, the potential buyer—Ray Russenberger, who intends to put house boats off the property—would rebuild the marina that was destroyed by Hurricane Ivan in 2004.
"You would have a marina that you don't have now, a functioning marina," he said. "That would be the difference we would see."
The mayor noted that there had been some "confusion" about the potential sale, with some people viewing the deal as roping in the adjoining Bartram Park. The public park is not on the table.
"When I talked to Mr. Russenbrger, he said, 'No, I don't want any part of Bartram Park,'" the mayor said. "So, from our standpoint, we would retain all of Bartram Park and its access. That's city, and it would remain city no matter what and you would have the ability to get to the waterfront there."
When asked about suggestion from City Councilwoman Ann Hill that a public meeting be held regarding the Pitt's Slip property, Robinson said he thought that would be jumping the gun.
"I think we'd have to figure out exactly what the topic is, we'd have to figure out what the deal is," Robinson said. "I think when we have a deal for council to look at, that would be the time for us to all talk about it, otherwise it's just speculative at this particular time."
Hayward on Triumph
City officials have been longing for a Northwest Florida representative on the Triumph Gulf Coast board, which oversees funds stemming from environmental fines related to the 2010 oil spill. With a collection of interests vying for those funds, local leaders felt local representation would better the chances of local efforts being funded.
Recently, it was announced that former Pensacola mayor Ashton Hayward has been selected to serve on the Triumph board.
"We were certainly glad to get a Triumph member from Escambia County," the mayor said. "We hope that will help us with Project Titan as we move forward. Hopefully we'll have an ally on Triumph."
"We don't need it all at one time and we can work between state and Triumph, and we're confident we're going to be able to find a way to get there."

Mayor Robinson
Pensacola is still looking for more than $20 million for the $210 million Project Titan, the name given to the ST Aerospace project at the Pensacola airport. The mayor said that while it may not receive all of that from Triumph (the board has already awarded Project Titan more than $50 million), he felt confident the funds would be secured elsewhere.
Robinson said that the city did not need the entirety of Titan funding immediately, and he hoped to work state and federal sources for the needed shortfall. He said city officials would be visiting Tallahassee later this month to press state legislators on the issue.
"We don't need it all at one time and we can work between state and Triumph, and we're confident we're going to be able to find a way to get there," the mayor said. "I can't tell you what that's going to look like at this point, but I can tell that's what we're going to look to do."
Port Study
The final report from Moffatt and Nichol on its strategic plan and vision for the Port of Pensacola has not arrived as of yet.
"It's late, but it's pending," said Assistant City Administrator Keith Wilkins.
"That's what I'd heard," Robinson said, adding that he expected it sometime later this month.
"I think the study will confirm that we're probably going to be a niche port and we just need to find those niches that make the best sense for us."

Mayor Robinson
Though the report has not been delivered, the mayor offered a preview of his expectations. He said he wanted a working port, but one that is "compatible with downtown."
"I think we're a niche port, I think the study will confirm that we're probably going to be a niche port and we just need to find those niches that make the best sense for us," Robinson said. "I want the port to be there, I want it to be successful, I want it to generate jobs, but I want it to do, whatever it does, to be compatible with what we've done downtown."
1955 Jaycees
Last year, when Mayor Robinson still sat on the Escambia County Board of County Commissioners, the county recognized the 1955 Jaycees little league team. The team of local African American 12-year-olds was the first team to play in an integrated little league game in the South.
Mayor Robinson said the city would also be honoring the team: "I think the city is looking to some sort of recognition in February."
The Pensacola Jaycees made it to the state championships in 1955 because white teams forfeited rather than play a black team. Although the team lost 5-0 to the Orlando Kiwanis, their journey is considered to be a barrier-breaking moment during the Civil Rights era.
Two of the players from that 1955 team were in attendance during the press conference. Rev. Freddie Augustine, who played second base was there, as was Admiral Leroy, who played shortstop, and today runs Out Front magazine.
Leroy thanked the mayor for the upcoming recognition and spoke for a moment about his experience in 1955.
"Reverend Augustine and I, we're still really trying to get our heads around this history-making event," Leroy said, "because we were 12-years-old and we just wanted to play baseball — and wanted to get out of Pensacola for a moment."
Robinson said he found the 1955 Jaycees' story to be inspiring — it's retold in the documentary "Long Time Coming" — and exemplary of ones he wants the city to highlight.
"Those are the stories we want to tell," the mayor said. "We've got a lot of great stories here, we've got a lot of Pensacolians that have done a lot of great things."