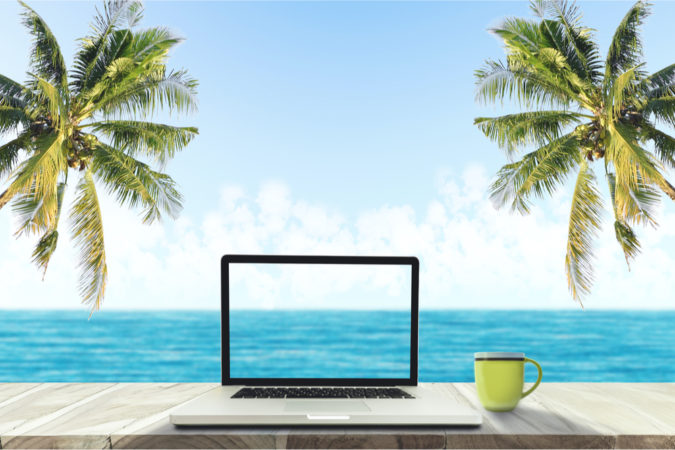 Networks of Florida, a regionally recognized Information Technology and Cybersecurity Managed Services Provider (MSP), recently announced its complete rebranding to NOF Technologies. The rebrand includes a new name, logo, and website to better align the company's recent growth outside of Florida and increase its value proposition in a nationwide market.
"It's a major milestone and leap of faith for the company, established for over 30 years in the IT market, to rebrand and bring our unique approach to client support nationwide. While most service providers approach solving problems beginning with junior technicians at the Tier I level, NOF Technologies leverages our experienced senior staff to quickly solve the problem, so our clients experience reduced downtime," said Bill Dunn, CEO.
Since acquiring the company in 2015, Dunn has been an advocate of the CyberCoast, promoting cyber and IT businesses. Now, with the rebrand, his company has an even greater platform to support economic development and growth in the Pensacola area.
Dunn has found excellent opportunities to play matchmaker with Pensacola's tech companies. He said, "We may not be the best fit, or they are looking for something else so we can help a local company that matches their needs. Or if they are looking for expansion, we let them know we've got some great expansion going on in Pensacola. We've gotten some startups and established tech companies coming in."
Dunn believes that the opportunities will only increase on the CyberCoast as more high-tech, high-wage jobs come into the area. He added, "All those things that we want as a community come through the fact that we have high paying jobs, and without those high paying jobs, we can talk all we want to, but we're never going to get there."
Networks of Florida, known for their customer engagement and superior technical support, was established in 1986 as a Managed Services Provider (MSP) and has grown to specialize in all aspects of Information Technology, including cybersecurity solutions. Networks of Florida, now NOF Technologies, has experienced recent growth in its market share from South Florida, the Midwest, and the East Coast. To learn more, visit nof.com.
FloridaWest launched its CyberCoast website in January. The site invites Cyber professionals from around the country to check out Pensacola and Escambia County as place to work remotely.
The CyberCoast marketing effort is part the Cybersecurity economic development strategy developed by FloridaWest. Read the report.