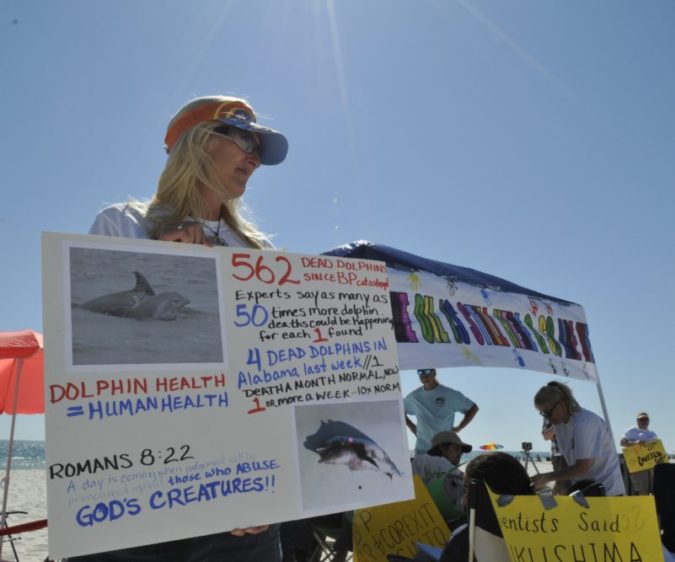 BP's latest PR blitz—stressing the company's 'ongoing commitment'—has a glitch. It hides amidst shots of sparkling beaches and good times on the Gulf Coast.
You've got to look quick, but there they are, just under a minute into the new commercial. On a strip of sun-drenched sand, in between the Gulf of Mexico and the crowds of Alabama's National Shrimp Festival, sits the Alabama Oil Spill Aftermath Coalition.
"A majority of people think everything's OK," said John Gooding, as he sat under the protest group's tent. "That's why they're all over there eating the shrimp."
The tent was pitched about 50 yards from the shrimp festival. Local officials had mandated the distance.
But that was apparently close enough. Though few viewers will detect the muffled irony, BP is now broadcasting another, very different message from the Gulf Coast.
"Everything our government has been saying, everything BP is saying, is not exactly what is up," Kimberly McCuiston, a member of the Coalition, said that day, as other members engaged the occasional curious visitor straying from the shrimp festival.