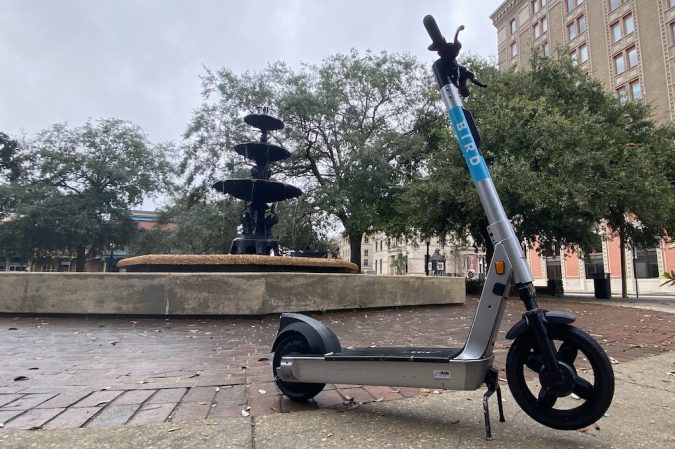 Mayor Grover Robinson plans to bring a plan to the city council on how to improve the safety of the Bird scooters in downtown Pensacola. Scott Mitchell, whose family owns and operates Seville Quarter, believes something has to be done to curtail the late night joyriding on the scooters.
"These Bird things are great. The tourists love them; all the big time downtown walkable, rideable people think it's great in the middle of the afternoon, and I have no problem with that," Mitchell told Inweekly. "But please come down at 2:30 in the morning or at 3:30 in the morning after everybody's downtown is closed, including Seville Quarter and watch the people riding, playing chicken with cars, running through stop signs, racing in packs like they're doing the Tour de Frances on those Birds."
He continued, "And you will realize just like my mom said in high school, nothing good happens after midnight. You need to be home. It's kind like those Birds don't need to be flying in the late night."
Mitchell has been frustrated by the city's lack of action. The scooters aren't supposed to be on the sidewalks, but they have been, endangering patrons coming out of downtown restaurants.
"Actually I know one person has been run over so far, but it's a tourist novelty," he said. "The tourists are not out that late. We keep them as a daytime function."