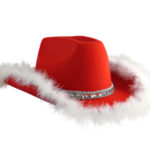 NorthEscambia.com reports the Chumuckla Athletic Association has cancelled its annual Redneck Christmas Parade, the proceeds of which were used to purchase the gifts for needy children in the Chumuckla community. Each child received about $100 worth of gifts.
"The parade has gone from a wholesome family event to a trashy beer fest," the Chumuckla Athletic Association posted on their Facebook page Tuesday night. "We hate to end what started as a family event but it has gotten out of hand over the years with the drinking, the trash people leaves (sic) all down the road tearing up the fields and vandalizing and disrespecting the property of others."
Take heart, the Chumuckla Athletic Association has not given up fundraising to help needy kids at Christmas. They have scheduled the "Chumuckla Redneck Run" for November 1.