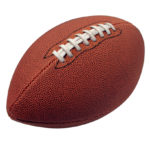 Press Release: In order to improve the student athlete transfer process, the Escambia County School District (ECSD) is implementing plans to review procedures for high school student athlete transfer requests, and provide additional training opportunities for coaches and parents on Florida High School Athletic Association (FHSAA) rules.
Malcolm Thomas, Superintendent of Escambia County Schools, says that while these actions are a result of the recent events involving Escambia High School's football program, they will benefit athletic programs across the county. "When an event occurs that causes this much heartache and impacts so many students and faculty at one of our schools, it becomes our responsibility to take time to examine the situation to understand what can be learned, and make determinations to prevent reoccurrences in the future," explained Thomas.
Several allegations have been made during and after the recent FHSAA investigation. Superintendent Thomas pledges that every complaint reported to a school or district official will be examined. If an investigation yields evidence of rule violations, self-reporting to the FHSAA will be required by the offending school.
"All reported incidents about student athletes who have transferred high schools are being thoroughly reviewed," Thomas remarked. "There will be consistency in enforcement of the FHSAA rules."
"Training will be increased for athletic directors and coaches regarding FHSAA rules and procedures," Thomas added. "The district will make a request for the FHSAA to utilize their expertise to facilitate training for all of our District coaches, whether they are new or veterans."
Athletic directors from all area high schools provided input into the development of new Standard Operating Procedures for the reinstatement of a transfer student's athletic eligibility. The new procedures began implementation in August 2014. An important change is the creation of a District Student Athlete Eligibility Review committee. The committee reviews requests and determines athletic eligibility for transferring student athletes. This increases consistency and removes the burden from individual schools, thereby reducing the amount of responsibility placed on athletic directors for transfer issues.
"By establishing this committee, students and parents will be able to submit a transfer review request form and receive a determination of whether the student athlete is eligible to play at their new school. Once that student's eligibility has been reinstated by the committee, the student, parents and coaches will have the confidence that the transfer meets FHSAA requirements," Thomas said.
As educators, District leaders understand the importance of a strong parent partnership which includes an education component. An FHSAA information session will be offered for parents and guardians of student athletes to understand the rules, regulations, and procedures that could affect their student athletes' eligibility. This information session will also be advertised to parents of middle school athletes, so they will know and understand the rules before they make high school commitments with, and for, their child.
To summarize, changes already underway include:
· Concerns about our current student athletes who have transferred high schools have been addressed, or are currently being reviewed.
· District athletic department leadership worked with athletic directors to create the Student Athlete Eligibility Review committee to review and reinstate a student's athletic eligibility for any student athlete who transfers between schools at any time of the year.
· A Student Athlete Eligibility Review form has been made available online at http://ecsd.fl.schoolloop.com/SchoolChoice or at the Office of School Choice.
· Students, parents and athletic directors of transferring student athletes will be informed about the eligibility of a student athlete who has transferred.
In addition, the following steps will be taken:
· FHSAA eligibility and compliance experts will be invited to Pensacola to provide training for all district athletic directors and coaches.
· While the FHSAA experts are in town, an information session will be offered in the evening to help parents of high school and middle school student athletes understand how to protect their students' athletic eligibility.
· Parents of student athletes will also be directed to the FHSAA web site and the links for students and parents (www.fhsaa.org ).
· Details (time/location) for the information session for families will be promoted via a call-out and through the local media.