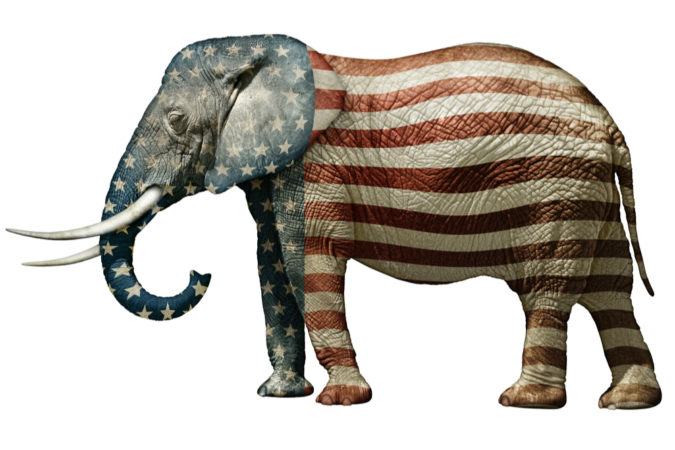 Some Republicans are upset that the County Commmission District 3 Democratic primary is limited to only Democrat voters. The primary became a Dems-only primary when Jason Laird qualified as a write-in candidate.
They have accused Laird of not being a real person. They have also said he should be disqualified because he hasn't filed any financial reports. They are also upset that his father supports Commissioner Lumon May.
Like challenger Lutimothy May, Laird does not live in District 3. The only qualified candidate that lives in the District 3 is Commissioner May.
Supervisor of Elections David Stafford – a Republican – sent us this reply:
Jason Laird qualified as a write-in candidate for County Commission, District 3. He has not submitted any paperwork withdrawing from the race, and as a result remains a candidate.
As you may know, under Florida statutes and the Florida Constitution, in primaries for partisan offices only voters who are registered members of political parties may vote their party's primary unless it is a Universal Primary Contest. Here is the explanation from the Florida Division of Elections, which specifically mentions write-in candidates: https://dos.myflorida.com/elections/for-voters/voter-registration/closed-primary-party-affiliation/
As an aside, write-in candidates do not run with party affiliation and the party in which they are registered to vote has no impact on whether a primary is closed or a Universal Primary Contest.
Mr. Laird appeared in our office and signed and submitted his qualifying paperwork in person. To be clear, candidates are not required to appear in person to qualify.
Regarding campaign reports, candidates who neither collect contributions nor make any expenditures may file a waiver of report, which Mr. Laird has done.
Regarding residency, a candidate for county commission must meet the residency requirements "at the time of election" which is the November 3 General Election, per the Florida Division of Elections.
---
Write-in candidates closing primaries has been a strategy used by Republicans for years.
When Pam Childers took on Clerk of Courts Ernie Lee Magaha, the primary was closed. Two years ago, the Republican primary for District 4 was closed to Democrats. The Escambia County sheriff's primaries have been closed several times.
It happens even more regularly in Santa Rosa and Okaloosa counties.
I suspect this has more to do with Commissioner May advocating face masks than Republicans wanting to vote the primary.