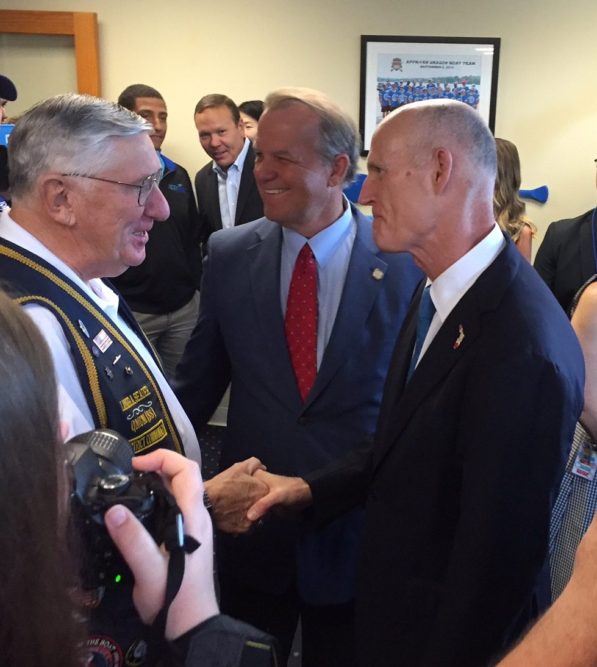 Politico has speculated that Florida Gov. Rick Scott is a contender to be Donald Trump's Secretary of Health and Human Services, as is Dr. Ben Carson.
Carson was the Director of Pediatric Neurosurgery at Johns Hopkins Hospital in Maryland from 1984 until his retirement in 2013.
At age 34, Scott co-founded Columbia Hospital Corporation with two business partners, which later merged with Hospital Corporation of America in 1989, to form Columbia/HCA, the largest private for-profit health care company in the U.S.
Neither Carson nor Scott support Affordable Care Act. The Florida governor has opposed the expansion of Medicaid that would have provided coverage to low-income families in Florida.
What Trump does with the Affordable Care Act remains to be seen. Though he campaigned on repealing and replacing it, Trump has indicated in his interview with the Wall Street Journal after the election that he would like to continue the coverage for people with pre-existing health conditions and to allow parents to cover children under their plan into their mid-20s.
What has been the public reaction since the Nov. 8 election results? On Wednesday, more than 100,000 Americans rushed to buy health insurance under the Affordable Care Act, the biggest turnout yet during this year's sign-up period.
Trump appears on 60 Minutes tonight. Maybe we will get more details.