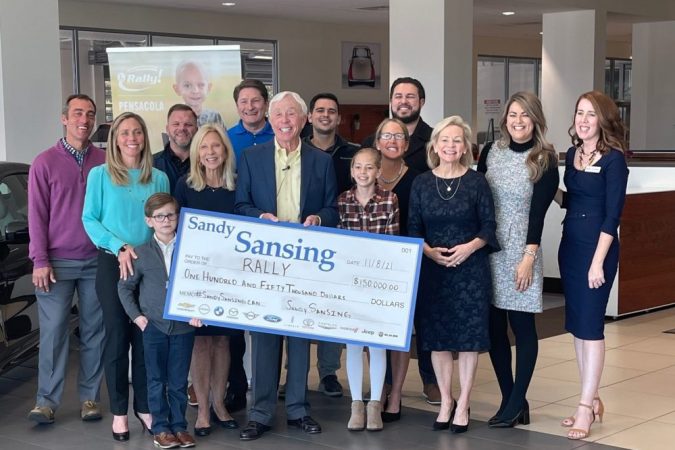 The Sansing Family has a passion for helping children. Their commitment shined bright when they presented a $150,000 gift to Rally Foundation for Childhood Cancer Research (Rally) yesterday.
"Every child deserves to live a full, exciting and vibrant life. No child should have to endure the painful journey of childhood cancer," said Sandy Sansing.
He added, "My family and I are honored to present this gift to Rally Foundation and to support the fight for better options for all children battling cancer. It is our hope to help get one step closer to eradicating the disease that takes far too many children from us."
Childhood cancer is the number one disease killer of children and, every day in America, 46 children are diagnosed with cancer. However, pediatric cancer research remains severely underfunded. Only 4% of the National Institutes of Health's cancer research budget goes to support pediatric cancer research. Rally exists to fill the funding gap. The continued generosity and dedication of the Sansing Family helps fulfill Rally's mission and supports the work they are doing for kids in our community battling cancer.
Rally Pensacola director Cindi Bonner discusses the generous donation.