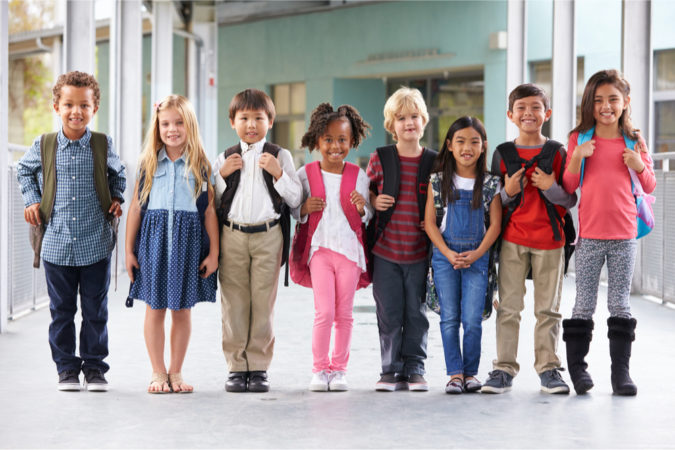 by Jeremy Morrison, Inweekly
Officials with the Escambia County School District kicked-off its strategic planning process Thursday, which includes gathering both internal and external input to shape the district's vision and mission going forward.
"I'm excited about working together to tap into this shared knowledge," said Superintendent Tim Smith during the district's kick-off event.
Under the theme of 'celebrating our past, designing our future, together,' the school district's strategic plan process will identify what is already working well and consider ways for improvement.
"We are very excited about the future, where we work to remember all of our students, so they have a successful learning experience," Smith said, stressing that the district will be putting particular focus on ways to close the local achievement gap between white and Black students.
The planning process will begin with input from school district staff before growing to include broader community input sessions. An accompanying online portal will also be put on the web to access the information gathered through the process.
Dr. Laura Edler, who represents District 3 on the Escambia County School Board, said she was encouraged by the planning process prospects. District 3 is home to some of the Black students that could benefit if the school system figured out how to crack that achievement gap.
"I believe we are on the right road," Dr. Edler said. "And trust me, if at any time I feel we have deviated into another path, I will certainly stand here and let you know it."
District 4 board member Patty Hightower said that while it was worthwhile to recognize the district's past successes, the planning process would best serve students by identifying areas of need.
"We also need you to tell us about how we can improve," Hightower said.
Paul Fesko, District 2 representative, noted how the process would impact the district for years to come.
"This is an opportunity for people to help shape and mold what the immediate future and the long-range future can look like," Fesko said.
"It's time for us to meet these challenges and areas we need to work on," added District 1's Kevin Adams.