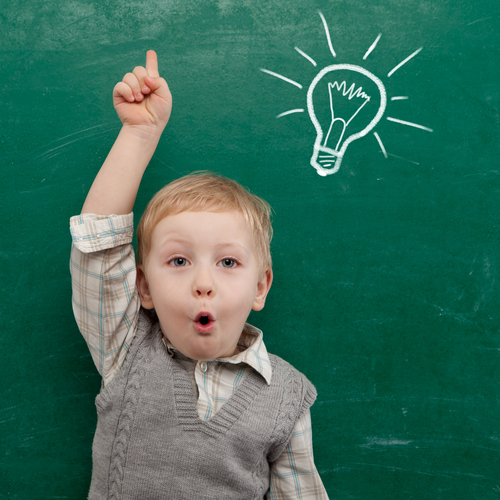 Quint and Rishy Studer will award $50,000 on Thursday to the winners of the Be the Bulb challenge.
The Studers announced in January a campaign to give $50,000 for the best ideas to improve early learning in Escambia County and raise the kindergarten-readiness of area children.
The winners of Be the Bulb will be announced in a ceremony hosted by the Studer Community Institute at 12:30 p.m. Thursday, June 30, at So Gourmet, 407 S. Palafox St. in Pensacola.
"When we came up with the idea of offering an award to improve kindergarten readiness, I never expected such a fantastic range of proposals from around the country," said Quint Studer, founder and president of the Institute. "If the Be the Bulb challenge fulfills its goal of helping improve kindergarten readiness, everyone wins."
The Studers will award $25,000 for the best idea submitted by an individual or group of people employed by the Escambia County School District; and $25,000 for the best idea from an individual, nonprofit or other groups of people not employed by the School District.
Two years of research by the Institute and the University of West Florida's Office of Economic Development and Engagement have shown that kindergarten readiness is the most critical issue facing Escambia County.
Of the 67 counties in the state, Escambia ranks in the bottom fourth. By soliciting ideas and finding the ones with the most potential to improve early education, the Institute's goal is to move Escambia from the bottom fourth to the top in terms of kindergarten readiness.
When the deadline for submissions ended at midnight on April 27, more than 1,000 submissions from as far away as Washington state had filled the Institute's database with ideas.
After eliminating the incomplete entries and duplicates, SCI began combing through and evaluating 272 submissions from individuals or groups from the general public and 116 from Escambia County School District employees.
"The people who participated in the Be the Bulb challenge clearly understand the link between education, jobs and a great quality of life," says Shannon Nickinson, SCI research fellow and editor who helped evaluate the entries. "I've been amazed by the creativity and motivation of everyone who entered the challenge, and the children entering our schools will be better because of it."
Research shows that children who start behind in kindergarten struggle throughout their academic careers.Improving those educational outcomes is crucial not only to improving the lives of our children, but also is critical to having a community with a skilled workforce that supports the growth and development of small businesses.
Of the 25 largest counties in the state, only Collier and Polk counties have a lower kindergarten-readiness rate than Escambia.
"Because we think this is such an important issue, we looked for those ideas that can significantly reduce the number of children showing up to their first day of school unprepared," said Studer. "Who better to provide the ideas on how to improve kindergarten readiness than asking those who care deeply about children and their future? We all have a vested interest in improving the outcome."