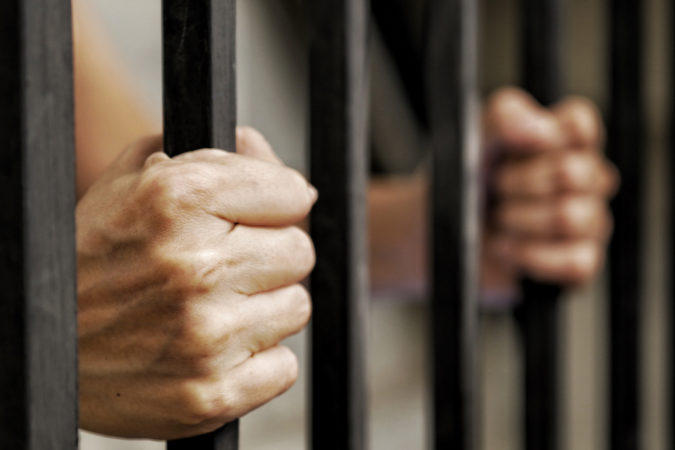 At 7:37 p.m. Sunday, Escambia County notified the media that Escambia County Corrections received a positive COVID-19 test result at its road camp.
"As a precaution, Escambia County will suspend road crew operations that provide services throughout the county for a second time," said the announcement. "These services include, but are not limited to, grounds keeping throughout the county and support to the landfill, animal services, code enforcement and fleet maintenance."
Last week, the county only tested six prisons throughout its corrections system, which includes the main jain, road camp and work release. None were tested on Friday, according the county's COVID update #176.
At the county commission meeting on Thursday, Aug. 27, Corrections Chief Rich Powell told the board that only one inmate currently had COVID and no units were under observation for the virus.
In the Sunday release, Power said, "Corrections officers and medical teams continue to monitor inmates and recognized that this male inmate had an elevated temperature."
The release didn't state how the inmate became infected. The corrections chief told the commissioners that prisoners with COVID are placed in isolation. The number of staff with the virus had dropped.
"At one period we had over 80 employees that were out, either positive and/or symptomatic or contact tracing," Powell told the commissioners on Thursday. "We were down to, I believe six, yesterday morning."
On Friday, the county's daily COVID employee spreadsheet showed Corrections had five employees with COVID and one out pending test results.
Despite health officials telling the commissioners that rapid testing wouldn't be available for weeks, Chief Powell made it seem the testing may come sooner than mid-September.
"Corrections is working with Community Health Northwest Florida to establish rapid testing for road crew inmates for their health and welfare as well as to minimize the impact on services that are provided throughout the county," said Powell in the Sunday's release.
Chandra Smiley of Community Health Northwest Florida told the commissioners on Thursday that her organization had executed a contract with Abbott for the rapid test.
"We'll be getting 24 analyzers," said Smiley. "So the first step is to get the analyzers. I'd expect that within the next week or two. And then very shortly thereafter, the tests will begin to come in. By the middle of September, we would be able to deploy a process where everyone being booked would be tested."
I will post more about the discussion of rapid testing at last week's commission meeting later this morning.
Meanwhile, any families with questions about inmates have been instructed to call the Escambia County Jail at 850-436-9650.