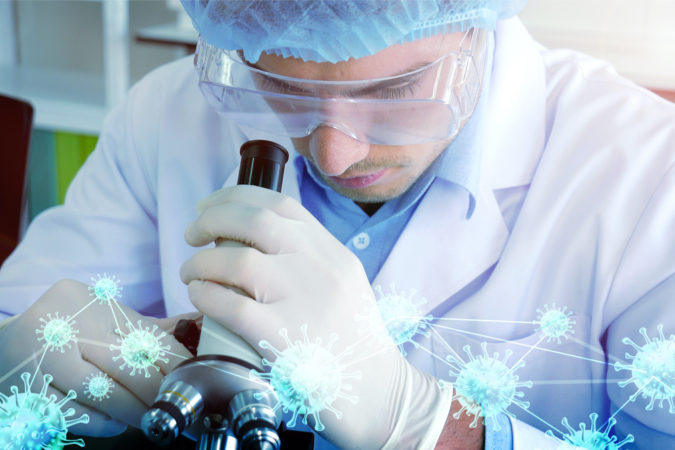 By Rick Outzen
The president of Ascension Sacred Heart Hospital Pensacola, Dawn Rudolph, has become a familiar face at press conferences and county commission meetings as our community copes with the novel coronavirus, COVID-19.
Inweekly caught with Rudolph yesterday to learn more on how their drive-thru testing facility has been working.
When asked what has gone well with Ascension Sacred Heart's COVID-19 testing, Rudolph didn't hesitate, "I believe bringing the testing in-house at our regional lab was a huge step forward in getting faster lab results for hospitals and hospitalized patients across the panhandle."
The in-house testing went live on Friday, March 20.
"We started with Ascension Florida hospitals over the weekend to learn if our PUI's (persons under investigation) were positive or negative," she explained. "We have these people in the hospital that we were treating as though they're positive—in the highest level of isolation, burning through PPE (personal protective equipment)—and to find out that they're negative was such a relief on many fronts."
The delays in getting the test results have been frustrating.
"We're not used to that in health care," said Rudolph. "We're used to getting fairly immediate test results, and so having to wait has just been frustrating and confounding for our patients and health care workers."
Rudolph would like to test more nasal swab samples as the hospital lab ramps up its capabilities.
"There's just so many we can do, and our lab team in our molecular team is not huge, so they literally have been working around the clock to run the pent-up demand of PUI's," she told Inweekly. "It's taken us really until yesterday (Thursday, March 26) to clear the board and get people the results they need at the hospital level."
The turnaround for the in-house lab is about 24 hours. However, the results for the drive-thru tests are taking longer.
Ascension Medical Group Sacred Heart's drive-thru facility—led by its COO Justin Labrato — has performed nasal swab tests on more than 1,800 people since the facility opened on Monday, March 16. Those swab samples have been sent to commercial labs. On average, it's been taking seven to nine days to get results from those labs.
Rudolph hopes that the people tested are staying home self-isolating while awaiting their results.
Rudolph said the health care system is evaluating when more community testing can be done in-house. So far, about 65% of the patients that have gone through the drive-thru are from Escambia County, 30% were from Santa Rosa, and 5% were other places.
"Of the results that have been coming back, we've seen around 7% are positive, "she told Inweekly. "We are the longest-running drive-thru center, 12 days, and the highest volume, 1800 patients, in 11 days, in the state of Florida."
Every day, Ascension Sacred Heart adds to that record.