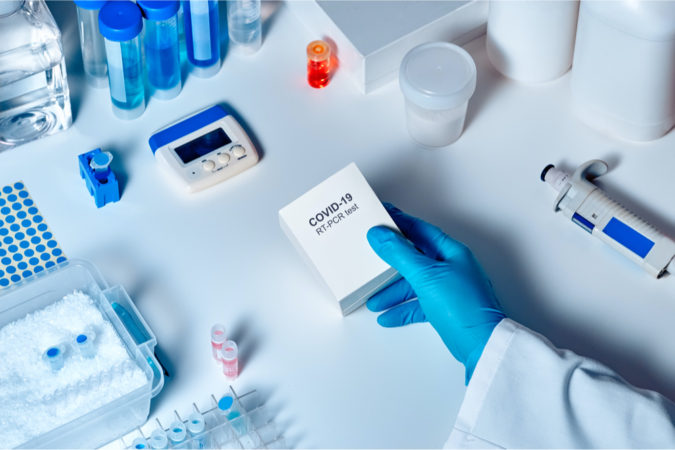 Today, the Florida Division of Emergency Management (FDEM) announced that state-supported drive-thru COVID-19 testing sites will prioritize testing for symptomatic individuals, individuals 65 and older and children under the age of 18 starting Wednesday, Aug. 5.
State-supported drive-thru COVID-19 testing sites will expand lanes for symptomatic individuals, and individuals 65 and older. The priority lanes will offer self-swab tests, under the supervision of health care personnel, with results available within 72 hours.
While asymptomatic lanes will still be available, testing sites are working to expedite results and make testing more accessible to populations that need it most. All state-supported drive-thru testing sites will begin offering COVID-19 antibody testing to assist with asymptomatic testing.
There is no antibody testing being done that state's walk-up COVID-19 testing sites in the Pensacola area. The state's rapid testing program is available only in Miami-Dade.
According to the state, this testing initiative will provide expedited results for symptomatic and vulnerable populations, enable faster data reporting, make contact tracing more effective, and enable a greater understanding of the transmission of the virus in the general population.
A list of all state-supported testing sites can be found at https://floridadisaster.org/covid19/testing-sites/.
---
The state still hasn't published the antibody test results for last week.  All COVID testing in Escambia has decreased – down 30% since the week ended July 25. Two weeks ago, the county averaged 1,382 test results a day – last week 1,146 and this week 961.
| | | | |
| --- | --- | --- | --- |
| | | Tests | |
| Sun | 19-Jul | 997 | |
| Mon | 20-Jul | 1225 | |
| Tues | 21-Jul | 1527 | |
| Wed | 22-Jul | 1130 | |
| Thurs | 23-Jul | 1660 | |
| Fri | 24-Jul | 1751 | |
| Sat | 25-Jul | 1385 | Avg |
| | | 9675 | 1382 |
| | | | |
| Sun | 26-Jul | 981 | |
| Mon | 27-Jul | 843 | |
| Tues | 28-Jul | 1257 | |
| Wed | 29-Jul | 1068 | |
| Thurs | 29-Jul | 1257 | |
| Fri | 31-Jul | 1657 | |
| Sat | 1-Aug | 960 | Avg |
| | | 8023 | 1146 |
| | | | |
| Sun | 2-Aug | 929 | |
| Mon | 3-Aug | 993 | 961 |