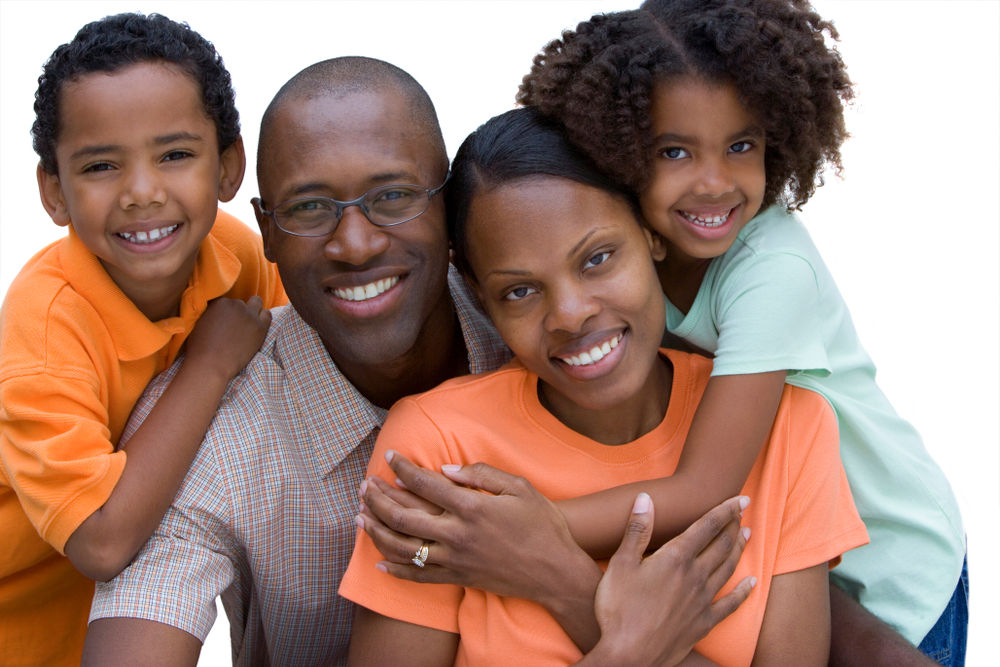 UWF Haas Center study found African American community growing a faster rate than the white sector, but education is "still at the bottom of the barrel."
By Jeremy Morrison, Inweekly
Providing a collection of data points regarding the region's African American population, the University of West Florida's Haas Center presented a 10-year overview this week that delved into subjects such as education and economics.
"The region is becoming more diverse," Amy Newburn, associate director of the Haas Center, said as she waded into the data during Monday's presentation at the Studer Community Institute in downtown Pensacola.
The Haas Center broke down the data into separate categories: demographics, civic life, industry profile and economic impact. Within each category, the data painted a picture of the African American community's evolution over the past decade.
Population
Pensacola MSA growth: White 6 percent, Black 10 percent, Asian 34 percent over the past decade.
Escambia and Santa Rosa counties, though neighboring, have wildly different population counts of African Americans. While one in five Escambia households are African American, only 4 percent of households in Santa Rosa are black.
Inside the municipal service area (MSA) of Pensacola, the African American population experienced a 10 percent growth rate over 10 years. That's compared, for example, to a 6 percent growth rate for the white population and a 34 percent growth rate for the area's Asian population.
The Haas Center also looked at migration data to see where African American households were moving to within the region. In Escambia County, they are heading northward out of the city and into the county. In Santa Rosa, areas like Gulf Breeze saw between a 71 to 106 percent increase in the black population, while areas north of Milton saw an increase above 126 percent.
Education
Local black students perform consistently about 10 points below the state average for black students and nearly 40 points below local white students.
Newburn described the education outlook for black students in Escambia as "still at the bottom of the barrel."
To support that statement, the Haas Center pointed to reading and math success for local students. In the 2014-2015 academic year, 29.3 percent of black students could read on level by the third grade, compared with a virtually unchanged 30.3 percent last year. By seventh grade, 21.9 percent of black students performed on level, compared to a slightly higher 23 percent last year. This is consistently about ten points below the state average for black students and nearly 40 points below local white students.
Recent local high school graduation rates presented in the Haas Center report, however, reflect much slimmer margins between black and white students. Pensacola High School has the widest margin, with 73.5 percent of black students graduating, compared to 93.2 percent of white students, while West Florida High School reported rates of 98 percent and 100 percent, respectively.
A particular bright spot in the Haas Center report concerned education levels of black men. Over the past decade, the number of black men in the area who did not receive a high school diploma fell by 13 percent. Meanwhile, the number of black men who earned a bachelor's degree or higher rose by 64.6 percent.
Households
Fewer American American households own their home. However, median income is up and a lower percentage live below the national poverty level.
Since 2008, the percent of African American households who own their house fell from 55 to 48 percent. During that same time, non-family households — such as roommates, or unmarried couples — rose by 31 percent. Neither of these trends were unique to the black population.
Median income for black households reflected some growth. In 2008, the median amount was $26,349, and by 2017 it had risen to $34,557. The number of African American households living below the national poverty line has fallen since 2008, going from 29.9 percent to 25.2 percent.
---
— To dig deeper into the data, which details the region's African American community's civic life and employment trends, as well as economic impact of that population, take a look at the Haas Center report.