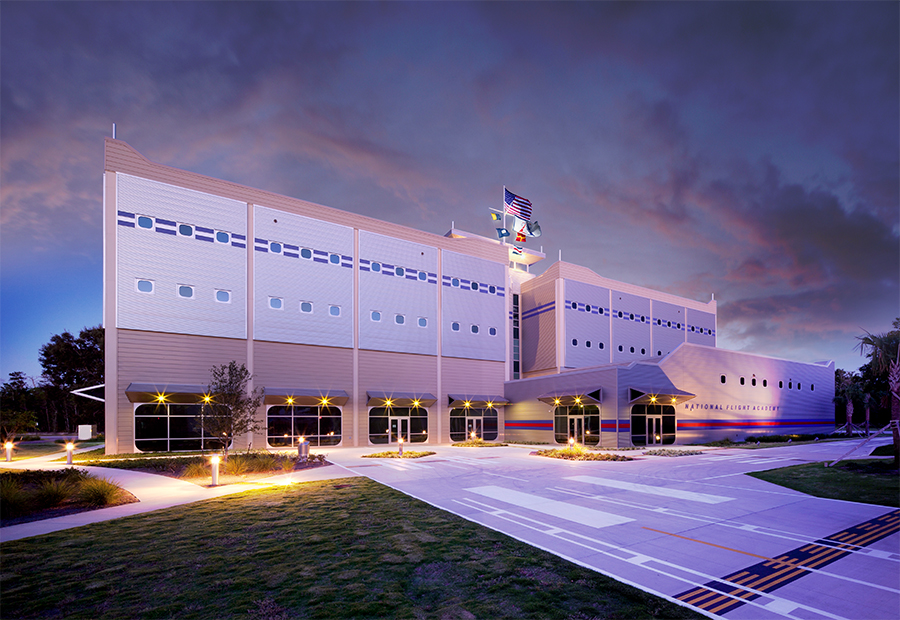 The Studer Foundation once again has stepped up to sponsor students from Escambia and Santa Rosa counties to attend Pensacola's National Flight Academy this summer.
Over the past two years, the Studers have given $150,000 in scholarships making it possible for 153 middle and high school students to take advantage of the National Flight Academy's aviation-based educational program that focuses on science, technology, engineering, and mathematics.
Located aboard Naval Air Station Pensacola, the Academy uses the virtual aircraft carrier Ambition to provide an "interactive, fun-filled, aviation-themed experience" for the students, who eat on the mess deck, sleep in staterooms, plan missions and fly in networked flight simulators. The National Flight Academy combines the thrill of flight, aviation missions, teamwork and communication to create an inspirational and engaging experience of a lifetime, officials said.
"The Studer Foundation's focus is on education," said Quint Studer. "We are grateful to have such a great learning venue right in our backyard. We feel that investing in our area youth is a great investment with a wonderful return as these students will carry their learnings with them the rest of their lives."
Lt. Gen. Duane Thiessen, president of the National Flight Academy, talked about the impact of the gift. "Collaboration between the local school system, elected leadership and the business community is key to improving the quality of education for our youth," said Lt. Gen. Thiessen. "With support from Quint and Rishy Studer, more children will have access to our stimulating and exciting learning experience."