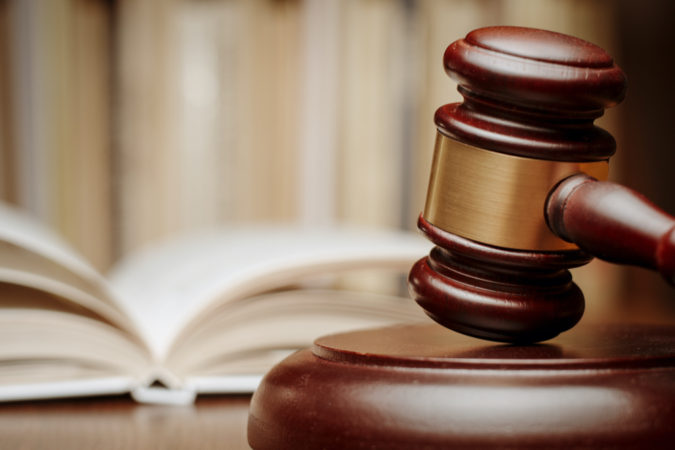 by Jeremy Morrison, Inweekly
This time last year, Ken Canty was still on the job, handling demolition work on the old Pensacola Bay bridge. Things had already gotten weird, but Skanska had yet to kick the subcontractor's company, AMC, off the project.
That would happen soon enough. After Canty kept raising concerns about being provided incorrect site plans, as well as about racism on the job site, and after his equipment was damaged in what the subcontractor believes was an act of intimidation.
"There was a lot of things going on that job site in terms of racial harassment and just general harassment," Canty said.
During an interview with Inweekly this week, Canty laid out his story, which details how Skanska allegedly hamstrung, then sabotaged his firm's work, and finally canceled AMC's $3.8 million contract after the company — a federally recognized disadvantaged business enterprise, or DBE — raised concerns with the Florida Department of Transportation. It's the same story the engineer describes in an ongoing lawsuit against Skanska.
Also, Canty believes that because AMC was kicked off the project, Skanska let the demo work pile up, which led to an abundance of barges working in the bay before Hurricane Sally. The barges ultimately knocked out the bridge during the storm last September.
Pulling up video on his phone that he said he filmed driving across the bridge a day before Hurricane Sally hit, Canty points out the unfinished demo work and the multitude of barges in the water.
"Those are our structures that we were tasked with removing; they're all still there. This is the day before the hurricane. This is five months after we were terminated. All that work should have been done," he said. "That's why all those barges were out there; that's why they couldn't move them all."
With the massive disruptions that the offline bridge has caused, not to mention the initial damage caused by the runaway barges, Canty thinks his claims against Skanska and, in particular, the company's decision to cancel AMC's contract could become a pretty big deal if the connection is made between those events and the bridge being knocked out.
"I think it's enough, at least on the federal side, to say, look, this isn't just a maritime accident, there's some really strong hint of malfeasance that need to be investigated," he suggested.
That's why Canty is nervous to start his car as he awaits his day in court.
"I start it remotely every single time," he said.
— Read Inweekly's full story concerning AMC's lawsuit against Skanska and the potential implications it could have in next week's issue.