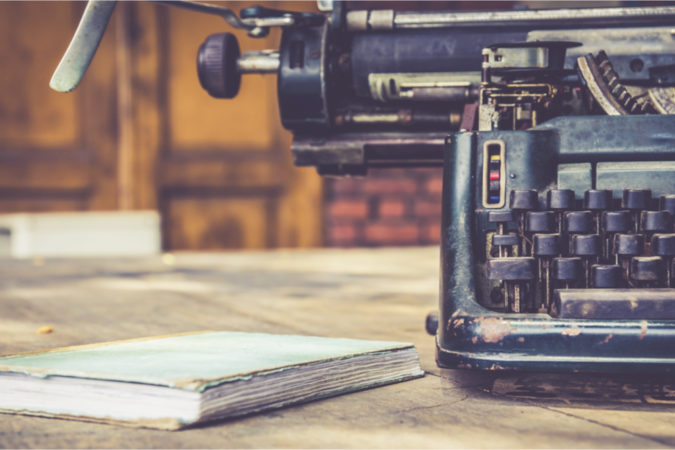 The ninety-six positive COVID-19 cases that arose over the past week began incubating at least 14 days ago – around April 17, according to what the CDC has told us about how the novel coronavirus develops in a patient.
The impacts of reopening the beaches and dropping the safe-at-home order will not begin to surface until two weeks from now – even then it may take little longer before COVID-19 symptoms surface and people get tested.
The Florida Department of Health has created nice charts and graphs, but we have no idea what have been the results of its contact tracing – why many people did the positive-COVID patients infect? FDOH has not shared that information. We haven't received a press briefing on how Southern Oaks got so infected.
Decisions have been made with the public only given selective reports that often conflict or contradict previous reports.
We can only hope county and state officials have access to more information that what we've been given and are making the correct decision. We will know by the end of May.
---
HAIR SALONS AND BARBER SHOPS REMAIN CLOSED, FOR NOW
By Jim Turner, News Service of Florida
TALLAHASSEE — Barber shops and hair salons are still on the sidelines as Gov. Ron DeSantis' reopening of select businesses during the coronavirus pandemic begins Monday.
DeSantis laid the foundation for the reopening of personal grooming businesses during a roundtable with barbers and hair stylists in Orlando on Saturday.
But the governor said more consideration of employee and customer safety is needed before he can give the go-ahead for salons and barber shops to turn on the lights again.
"Throughout this whole time, I've said I'd rather get it right than get it fast," DeSantis, joined by Orange County Mayor Jerry Demings, told stylists, barbers and reporters at Ohsooojazzy Hair Salon in Orlando Saturday afternoon. "It doesn't mean we're going to sit on our hands. But we just want to be very thorough about how we're doing it."
The barbers and hair stylists assured the governor they are prepared to increase already stringent sanitation requirements.
"Our biggest thing is we don't want to just keep ourselves safe," Nadine Armstrong-Tarpley, an owner of Ohsooojazzy, told DeSantis. "We love our clients … so we want to keep them safe."
Demings, who also established a reopening task force, on Friday urged DeSantis to include barber shops and hair salons in phase one.
"They are committed to ensuring that if they are allowed to reopen, consistent with the governor's executive order, that they will do so in a safe manner," Demings told the governor on Saturday. "For me, the guiding principle is to ensure safety first and the economic recovery next. And there is a happy balance between the two that we're attempting to measure up to within this community."
The group of barbers and stylists on Saturday gave DeSantis a variety of precautions they intend to employ to ensure workers and customers are protected from COVID-19, the respiratory disease caused by the novel coronavirus.
The cosmetologists said they will limit the number of customers inside their shop and try to schedule exclusive times to see clients who are the most vulnerable to COVID-19, such as older adults and individuals with pre-existing medical conditions. The shop owners said they've already removed items that can be touched, such as candy jars, will advise customers not to handle display products and will upgrade sanitation practices for tools and work stations.
"We have hand sanitizer by the dozens in here. We have a manufacturer here in Orlando that supplies it to us, so it's always readily available," Armstrong-Tarpley said. "We've even gone a step further to order disposable capes so it's never touching again. We have masks in the front, just in case someone doesn't bring one in. We've supplied masks to all of our stylists."
George Ralls, Orlando Health Orlando Regional Medical Center chief quality officer, said that, while barbers and stylists must wear masks and take additional precautions, customers must also be willing to abide by changes at the businesses.
"We should not come to a salon if we're sick. If you're asked to wash your hands, wash your hands. If you're asked to wear a mask, understand why they're doing that. They're asking you to help protect them so that they can protect this economy and this community," Ralls said.
---
BY THE NUMBERS: CORONAVIRUS — SATURDAY EDITION
May 2, 2020
By NSF Staff
TALLAHASSEE — The Florida Department of Health on Saturday released numbers about the coronavirus in the state. Here are some takeaways:
35,463: Total number of cases.
735: Increase in cases from a Friday count.
1,364: Deaths of Florida residents.
50: Increase in deaths from a Friday count, with deaths of people who tested positive in Broward, Charlotte, Clay, Dade, Escambia, Flagler, Manatee, Nassau, Orange, Palm Beach, Pinellas, St. Lucie, Suwannee and Volusia counties.
475: Deaths of residents or staff members of long-term care facilities.
31: Increase in long-term care deaths from a Friday count.
34.8: Percentage of deaths involving residents or staff members of long-term care facilities.
8,845: Cases involving Florida residents age 65 and older.
1,134: Deaths of Florida residents age 65 and older.
83.1: Percentage of deaths involving Florida residents age 65 and older.
12,632: Cases in Miami-Dade County, the largest number in the state.
35.6: Percentage of cases in Miami-Dade County.
Source: Florida Department of Health
---
2020 Crawfish Festival Cancelled
Pensacola, Fla. (May 1, 2020) – With the release of the state and city phased reopening plans, Fiesta Pensacola has made the difficult decision to cancel the 2020 Pensacola Crawfish Festival. As always, the public's safety remains our main priority, as well as the safety of our vendors, committee, volunteers and staff.
Fiesta Pensacola will continue to follow the recommended guidelines from state and federal health agencies moving forward. At this time, the Fiesta Celebration remains as scheduled for July 15-25 and the Pensacola Seafood Festival remains as scheduled for September 25-27.
For the latest updates, please visit our website at: fiestapensacola.org.