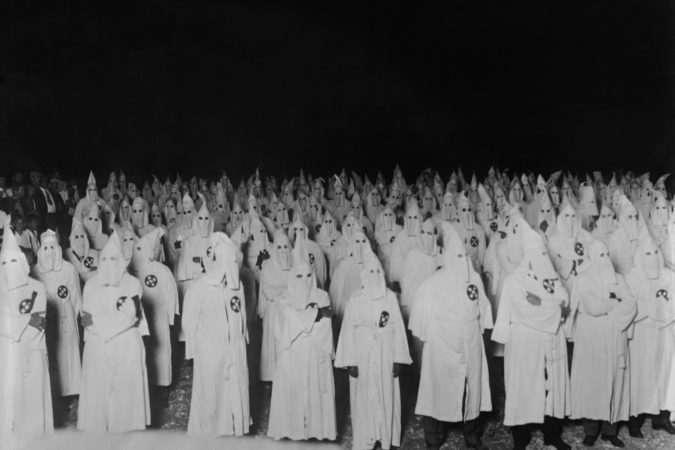 T.T. Wentworth, Jr., former Escambia County elected official, historian and namesake of the UWF Historic Trust's T.T. Wentworth Museum in downtown Pensacola, was also the Exalted Cyclops of the local Ku Klux Klan.
Historian Tom Garner has reviewed documents that record the founding of Escambia's Klan in 1920, with Wentworth as its first Kligrapp, or secretary. In 1925, Wentworth was elected Exalted Cyclops, or president.
"These documents, held in the museum archives, are from Wentworth's personal files." wrote Garner, in a paper entitled "Pensacola's Confederate Monument and the Erasure of History."
"Among the many Klan-related items in the files are Wentworth's Klan membership cards, correspondence between Wentworth and the Grand Dragon, Realm of Florida, and an invoice for Wentworth's specially ordered satin Exalted Cyclops robe."
The T. T. Wentworth, Jr. Florida State Museum is housed in the city of Pensacola's former city hall and operated by the University of West Florida Historic Trust.
In 1920, Wentworth was elected to the Escambia County Board of County Commissioners, the youngest commissioner ever elected in Florida. From 1928 to 1940, Wentworth served as Escambia County's tax collector.
Wentworth is also remembered as a historian who owned a bicycle shop and sporting goods store in Ensley. He was a collector of memorabilia. Former Pensacola News Journal editor Earle Bowden honored Wentworth with the nickname "Mr. History."
"T. T. Wentworth, Jr.'s association with the Ku Klux Klan has long been an open secret," writes Garner in his footnotes. "I was first told of this association in the mid-1980s by the late Norman Simons, the first curator of the T. T. Wentworth, Jr. Florida State Museum, in relation to a collection of Klan robes and associated materials found by workmen renovating a historic meeting hall. These Klan items were placed in the collections of what has since become the UWF Historic Trust."
Garner also points out the past of W.D. Chipley that we covered last month. Read "Chipley: The Man Behind the Monument."
Read Garner's Confederate Monument Staff Report.