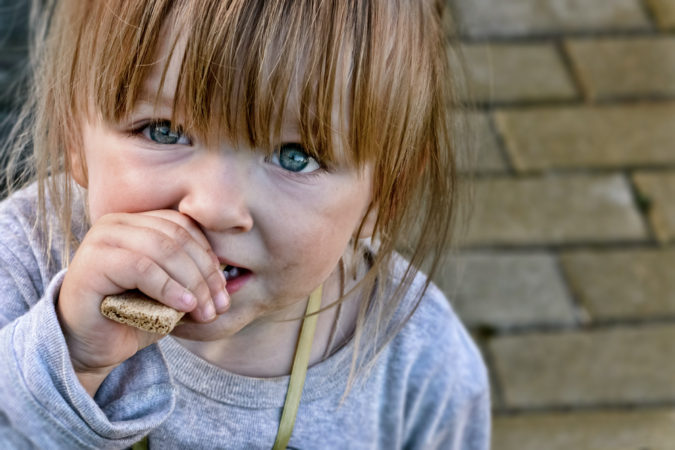 Pandemic EBT Now Available in Florida
On Wednesday, I looked into how Escambia County was helping the over 900 children that were fed by the school district through Friday, May 22. Nationally, there were news reports that Pandemic EBT had yet to be fully implemented–only 15 percent of eligible children had received benefits.
We later learned that Santa Rosa County School District food contractor Sodexo, in cooperation with the Santa Rosa County District Schools bus service, would continue the summer feeding program that started in March.
Last night, we received an announcement that the U.S. Department of Agriculture had approved Florida's request to implement the Pandemic EBT program across the state. Pandemic EBT, or P-EBT, will provide nutrition benefits to the families of more than 2 million children eligible for free or reduced-price school lunches, and is administered by the Florida Department of Children and Families (DCF), in partnership with the Florida Department of Agriculture and Consumer Services (FDACS).
"Thank you to Secretary Perdue and the USDA for providing Florida the flexibility to help feed our state's children and families throughout COVID-19," said Agriculture Commissioner Nikki Fried. "Fighting the chronic hunger and food insecurity worsened by this pandemic is one of our top priorities, and the Pandemic EBT program will help us ensure that the families that most need help can access fresh, healthy nutrition at this challenging time."
Eligible families will automatically receive this supplemental benefit in the month of June, with funding made possible by the Families First Coronavirus Response Act. Additional information will be available from DCF.
FDACS is the state agency that funds Florida's school lunch program, through $1.3 billion in federal funding. In the 2018-19 school year, Florida's schools served 286,734,316 school lunches, of which 245,782,422 were free or reduced lunches. These schools served 2,908,335 Florida students, of which 2,089,852 were students receiving free or reduced lunches.
Commissioner Fried's department also administers several other nutrition programs. In March alone, FDACS facilitated more than 3.5 million meals served at 1,600 Summer BreakSpot locations, and helped distribute more than 13 million pounds of food through the Emergency Food Assistance Program.
Escambia County Help
Laura Coale, Escambia County's director of communications and public information, told Inweekly that the county currently has 54 feeding sites open for the Summer Feeding Program.
"Under normal operations, the schools stop serving meals at the end of the school year," said Coale. "The designated Summer Feeding sites are then activated to meet this need."
She added, "Due to COVID-19, the Emergency Operation Center is monitoring feeding sites daily through WebEOC, including, but not limited to, information from the United Way 2-1-1 about the number of calls requesting food and information from Feeding the Gulf Coast about food tonnage distributions and active feeding sites."
The list of open and closed sites along with an interactive map can be found at https://myescambia.com/covid-19-information-for-escambia-county/food-sites-map andhttps://myescambia.com/covid-19-information-for-escambia-county/food-sites-list.
Coale said, "Since the end of March, over 844,141 meals have been served."
The SitRep (Situation Report) for May 27 afternoon only listed the 274 meals handed out at local libraries on Tuesday:
Libraries – 5/26/2020​
Pensacola library 6​
Molino 30​
Tyron 65​
Westside 33​
SWB 51​
Century 69​
Genealogy 20​
Total 274​
---
Escambia County: By the Coronavirus Numbers
The Florida Department of Health didn't release the May 27 daily COVID-19 report for the state and Escambia County until late Wednesday afternoon.
Escambia now has 22 deaths related to long-term care facilities – three out of four COVID-19 deaths have been tied to our nursing homes.  According to the FDOH county surveillance report, the two of the four additional positive cases among county residents were tied to LTCs.   Overall, LTCs account for 40 percent of Escambia County's cases. The statewide percentage is 16%.
Of the county's 29 deaths, 92 percent were 71 years are older. Two of the deceased were over 100 years old.
| | | |
| --- | --- | --- |
| Ages | Total | |
| 50-59 | 1 | 4.2% |
| 60-69 | 1 | 4.2% |
| 70-79 | 9 | 37.5% |
| 80-89 | 9 | 37.5% |
| 90-99 | 7 | 29.2% |
| 100+ | 2 | 8.3% |
| | 29 | |
Inweekly also has reports of other deaths outside of nursing homes that the medical examiner refused to test the deceased elderly parent for the virus, so the COVID-19 death count may be higher.